Las Vegas may be the gambling capital of the world, but it's a different story when it comes to online casinos. Online gambling is outlawed in the United States, but that has not stopped many players from turning to the Internet to place a real money bet on an online slot game. We explain more about America's online gambling laws and whether it is possible for USA players to safely place a real money bet at a trustworthy online casino. The top slots sites for the USA include:

Best online casinos accepting players from the USA
What are the pokies?
You will notice the word "pokies" is splashed around a lot on our website, and you may be wondering what on earth we are on about. Pokies is what we here in Australia call the slots, so do not let our Aussie slang confuse you. Every time we are talking about the pokies we are simply talking about slot games.
Is it legal to play online slots in the USA?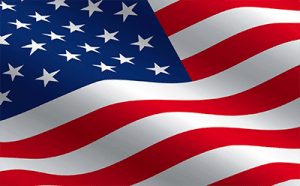 The United States has very strict laws when it comes to online gambling, and is one of the only countries to make it clear online gambling is completely outlawed.
When online gambling sites first started appearing around the 90's, it was a legal and unregulated market. Fast growing popularity of online gambling sites in the US meant it was not long before the authorities stepped in, and by 2002 the United States federal court ruled online gambling illegal under the Federal Wire Act. The Act technically prohibits "electronic transmission of information for sports betting across telecommunications" but despite criticism of the vagueness of this wording, authorities have long since maintained this law covers all forms of online gambling, including online casino games. Following the introduction of the Federal Wire Act ruling, big-name sites like Google and Yahoo removed all online gambling advertisements from their search engines. Although this is not the case anymore in 2023.
In 2006, the House of Representatives and Senate passed the Unlawful Internet Gaming Enforcement Act (UIGEA) which made it illegal for American banks or financial institutions to process any financial transactions to an online gambling site. To comply with this new Act, many online casinos and poker sites withdrew from the US market, announcing they would be restricting American players, resulting in a giant drop in stocks. This Act is the major force that continues to govern the online gambling industry in the USA today, with several similar bills introduced to the House and Senate over the years.
The laws stipulated by the UIGEA remain prevalent nationwide, although there have been some changes to the laws in certain states over recent years that allow certain types of online gambling. For example, in 2010 the New Jersey Senate passed a bill allowing real money online bets on poker and casino games at certain sites. Some forms of online gambling are also allowed in Delaware, New York, Minnesota, Pennsylvania, Rhode Island and Kentucky.
So, can I legally play slots online?
To answer the question of whether or not playing online slots for real money is legal in the United States, the answer is no, unless otherwise specified by the laws of your state.
However, many online players choose to bypass these laws as the focus seems to be on the gambling operators, not the players, and there are several offshore casinos that continue to offer their services to American players. If you choose to play slots online, remember you are doing so at your own risk, and be aware you may encounter some problems when it comes to withdrawing any winnings you make. It is completely up to you to educate yourself on the laws of your state and country and take extra measures like using a VPN (virtual private network) to protect yourself when playing online.
Best online slot sites for American players
Players from countries outside of the USA are spoiled for choice when it comes to playing slots online, but given American's strict anti-online gambling laws, there are very few slot sites that accept players from the USA. If you find a casino that claims to accept American players, make sure it is legally licensed by a reputable offshore gambling jurisdiction and is willing to accept deposits and make payments to the USA. Even if the casino accepts American players, you are responsible for knowing the laws that apply to you.
For example, reputable online casino Bovada accepts players from the USA, but firmly restricts anyone from DE, MD, NY, NJ or NV. Accessing this site from a restricted state means you will have all rights removed and any balance you transfer to your account may be considered void. If you live outside of these states, you are welcome to play online slots at Bovada.
Online casino games available to USA casino players
While it's certainly not the glitz and glam of Las Vegas, there are some great games (other than the slots) available to players in the USA. These include both random number generated table games and live games, which include some of the most popular casino staples. Read the OnlinePokieGame.com guides to find our more about playing these games at the top online casinos.
How to play for real money using USD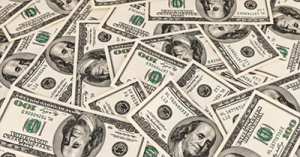 To play online slots for real money, you'll need to find a casino that accepts players from the USA, sign up for an account and then select a deposit method in order to transfer funds to your account. Just to reiterate, if you choose to play online slots for real money, it is entirely at your risk and it's up to you to be aware of the laws that apply to you.
The USD is widely accepted at online slot sites, so playing in your local currency will rarely be an issue. The issue is that US law makes it illegal for online casino operators to accept payments from American players, so many of the deposit options that are commonly available for players from other countries are not accepted at many online slot sites. If you find a casino that accepts USA player and you choose to risk playing there, consider these payment options:
Credit/debit card
Some casinos may say they accept deposits in Visa or MasterCard, however these payments may be blocked by your financial institution if it recognises the site as providing gambling services.
Web wallets
Web wallets are ideal, as they not only accept customers from the US but also provide an extra layer of security when spending real money online. Popular e-Wallet Neteller does not offer its full service to American players, but leading web wallet Skrill does, and allows payments in USD.
Pre-paid cards
Pre-paid e-Vouchers like Paysafecard are widely accepted at the top USA online casinos and offer the benefit of having no link back to any bank account or credit card to reveal your location. The downside is you won't be able to use a prepaid service to withdraw any of your winnings.
Remember it is up to you to stay up to date with the USA online gambling laws that apply to you, and that any real money play you engage in is entirely at your own risk.