Estimated Reading Time: 4 minutes
Is there an online pokies game you want to play but can't access because of region blocking? Or would you simply like an extra layer of security when playing slot games for real money online? We explain why Aussies should consider using a VPN when gambling on the web, including the best VPN services to use and the ones to avoid.
What is a VPN?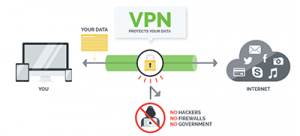 VPN stands for Virtual Private Network and is way for online users to get an extra layer of protection when using the Internet. Essentially, a VPN masks your IP (Internet Protocol) address, encrypting the data sent between your device and the Internet. This not only affords you extra privacy and omits the chance of having your personal information intercepted, but also allows you to access parts of the Internet that would otherwise be blocked to you due to your location.
VPN's are commonly used by Aussies to access international streaming services like American Netflix or HBO on Demand, or to protect your identity when downloading files from torrent sites. Many Wi-Fi users also choose to use a VPN when using a shared or public Internet connection to ensure prying eyes can't access your online activity.
Why use a VPN when playing online pokies?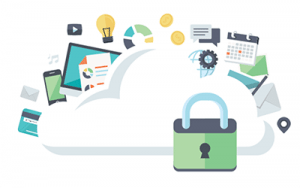 Using a VPN when playing the pokies online is a smart move. Our recommended casinos each use stringent security methods, so using a VPN isn't imperative but it certainly can't hurt to have that extra layer of protection. If you're wary about playing for real money on the Web, a VPN means you can deposit and gamble with peace of mind in knowing your financial information can't be intercepted.
The main reason to consider using a VPN to play the pokies is that there's a world of games out there that aren't accessible to Australians due to region blocking, which is where players from a certain destination are blocked from accessing a particular site or game. For example, NetEnt's major progressive jackpot games became geo-blocked in 2016, meaning Aussie players can no longer access popular titles like Mega Fortune. Similarly, pokies from leading software provider NextGen Gaming are blocked from Australian online casinos.
Getting a VPN changes your IP address, allowing you to appear as though you're accessing the Web from a different country, so you can play games which would usually be blocked. It allows you to experience everything online casinos have to offer, opening up even more game variety, without concern for your privacy.
Best VPN's for online pokies
Looking for a trustworthy VPN provider can be a daunting task, with hundreds of services out there promising the highest levels of security. Your best bet when choosing a VPN service is to do your research by getting recommendations from friends or checking online forums. You'll also have to decide whether you want to use a free or paid VPN service, with paid services typically starting from around $10 a month.
If you're looking for a reliable VPN service to play online pokies, we recommend these VPN providers: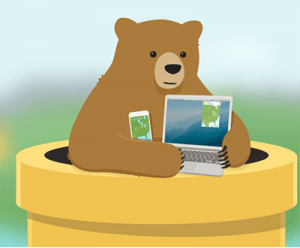 TunnelBear – TunnelBear is one of the Web's most simple and trusted free VPN services, enabling you to unblock websites from all over the world. It allows you to browse privately and keep your activity safe from hackers, internet providers and network monitors. You can get 500MB of private data for free every month, or choose one of the monthly or yearly Bear packages, giving you unlimited data for a small cost. TunnelBear is available to download for Windows, Mac, iPhone, iPad and Android.
ExpressVPN – ExpressVPN is a premium paid service which has been called "the fastest VPN service on earth." It's easy to use while providing fast speeds and stringent security, with accounts that can be set up on the spot. ExpressVPN users can choose amongst VPN server locations in over 87 countries, including the USA, UK and Australia, with advanced 256-bit SSL encryption data used to protect your privacy. ExpressVPN works with all computer and mobile platforms and offers a 30 day money back guarantee if you're not completely satisfied with the service.
IPVanish – IPVanish allows Aussies to surf the Web without a trace, providing lightning fast speeds with maximum security. Using this VPN service means you can get around censorship filters, access websites with no restrictions and prevent getting hacked while using public Wi-Fi. IPVanish uses 256-bit SSL encryption, unlimited bandwidth and access to some of the fastest VPNs in the world, starting from the low price of just $6.50 a month.
VPN services to avoid
As is the case with any popular online service, with the good comes the bad. For every fantastic VPN provider out there, there's just as many dodgy operators who promise things they can't deliver. The major fault with these VPN providers is they don't provide true privacy on the Web, collecting certain data from all registered users including a log of your browsing activities, so while you can bypass geo-blocking, the VPN service still has a record of all your movements.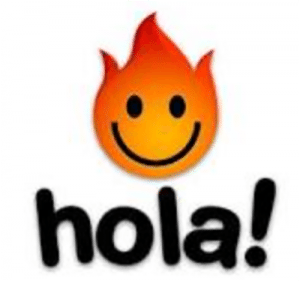 Here are just a few VPN services users on the Web recommend players steer clear of in favour of more secure options like those discussed above:
Hola
Security Kiss
hidemyass
WiTopia
VyprVPN
iPredator
The general consensus is if you want to use a reliable VPN which genuinely protects of your privacy, you should avoid free services and just fork the small monthly costs for a premium service.
Get a VPN and head to House of Jack Casino to access even more pokies from more software providers, claiming up to $450 in bonus money and 100 free spins along the way.