While playing the pokies on the Internet has opened up a whole new world of convenience and variety for online punters, online gambling laws still prevent us from accessing many of the world's online slot games. We explain what pokies region blocking is, how it affects Australians and what geo-blocking could mean for the future of online gaming.
Region blocking explained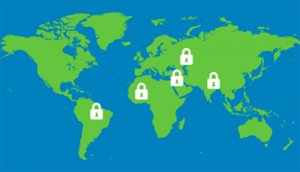 Region blocking, which is also known as geo-blocking, is a type of online censorship. It's where an online content provider prevents you from accessing its site or specific content within its site based on your physical location. For online casinos, this means blocking certain games or software providers from players based on the country they're playing from. Unfortunately, due to region blocking restrictions, Aussie players miss out on many great pokie games, including some of the biggest progressive jackpot pokies on the Internet.
How does region blocking work?
Region blocking is a very simple process. It's all based on your IP (Internet Protocol) address, which is the unique address that's assigned to you by your Internet Service Provider (ISP) every time you log on to the Internet. Your IP address is a series of numbers separated by full-stops, which not only allows you to communicate with the network but also communicates the area you're connecting from. If you think about it in terms of regular snail mail, your IP address is the digital equivalent of your return street address.
To block online casino players from certain regions accessing games within its site, an online casino simply needs to put a block on all players logging in from an IP address that's linked to one of its excluded countries.
Why are some pokies region blocked?
Online gambling laws are different all over the world – some countries are lax about it while others are vehemently against it. In Australia, the laws around online gambling are complicated. In 2001, the Howard government introduced the Interactive Gambling Act (IGA) in a bid to protect gambling from entering the homes of Australian families. The IGA stipulates it's illegal from any Australian-run online casino to offer its services to players within our borders, but the loophole is that there's nothing to exclude an offshore casino from offering its services to players Down Under. This means it's technically legal for Aussies to play real money pokies online, provided the casino they're playing at is legally licensed by a reputable offshore gambling jurisdiction – like all the casinos we recommend across our site are.
An online casino or software provider will therefore block its games from Aussie players if the jurisdiction it's licensed within stipulates to do so. As online gambling laws tighten, some software providers are region blocking their games from Australian players in a bid to protect themselves from any possible upcoming reforms on Australian gambling laws.
Which pokies are geo-blocked from Australia?
Online casinos generally make it easy for Aussie players by only displaying the games that are legally available to us – if a game is geo-blocked, it simply won't show up in the game lobby when we're logging in from an Australian IP address. The benefit of this is we don't really know what games we're missing out on, taking the approach of what we don't know won't hurt us. However, every now and then you may come across a pokies game you're hoping to play and it will fail to load, which could be due to a region blocking restriction.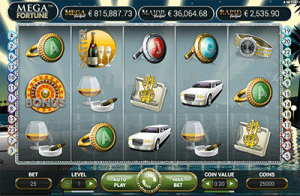 One of the biggest disappointments when it comes to pokies region blocking is that in mid-2016, one of our favourite software providers, NetEnt, geo-blocked its wide area progressive jackpot pokies games from Australia. This means we can no longer play pokies like Mega Fortune or Hall of Gods, which were some of the most lucrative, multi-million-dollar pokies on the Web.
Another example is the NYX Gaming/Next Gen software developer, whose games were region blocked from Australia awhile back, taking away much loved pokies like Foxin' Wins and Doctor Love. Thankfully, under the guidelines of its licensed jurisdiction, these games can still be found at Slots Million, one of our top rated casinos for online pokies.
Is there a way around region blocked pokies?
The only way to play region blocked pokies short of flying to a country where blocked pokies games are available is to get a VPN for your computer. A VPN is a Virtual Private Network that adds an extra layer of security to your Internet connection, essentially blocking your IP address to ensure that all data you're sending and receiving online is secured from a third party.
Another benefit of using a VPN is you can change your digital location, for example, making it look like you're playing from the UK, when in reality you're sitting in your lounge room in Sydney. Some people use VPN's simply to add an extra layer of security to their Internet use, while many casino gamblers now use VPN's to access region blocked pokies sites, not just online casinos but also international streaming services like American Netflix and HBO.
VPN's can be easily obtained online for free or for a small fee, although the paid services are generally known to provide a much better level of security.