Estimated Reading Time: 4 minutes
There is no doubt slot machines have a bad reputation in many circles. Even from the beginning, the term 'one armed bandit' was coined to describe the older style slots with one lever, as it is said they left you broke. As pokies have evolved over time, from levers to video slots, their reputation has remained somewhat in a negative light and unfortunately there are many stigmas attached. We take a look at some of these myths surrounding the pokies.

Safe online pokies
Best online casinos
High house edge
Slots have become notorious for having a high house edge. This is predominantly due to land-based casinos. At brick and mortar casinos, pokies do have a very high house, generally between 10-20%, and this is where the bad reputation has been generated. Unlike other casino table games like blackjack and poker where the house edge can be improved by implementing player skill or strategy, there's nothing a player can do to influence the outcome of a spin on the pokies and improve the odds of winning.
However, it is important to know you can lower the house edge just by playing pokies online. The house edge is generally around 3-8% for the top pokies on the Internet, but you can get it as low as 2%. A great slot with a 2% house edge is Blood Suckers by Net Entertainment, which we highly recommend.
Pokies aren't stimulating
Since the pokies don't require a strategy in the same way some table games do, for example blackjack, many can be quick to assume this game isn't stimulating. However, with the advancements in technology software providers have included multi-level bonus rounds, intriguing features, mini games and interesting themes in order to captivate players.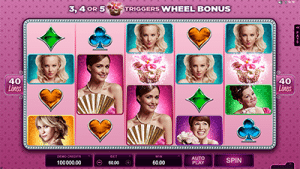 For example, Microgaming's Bridesmaid slot (based on the popular film starring Kirsten Wiig and Rose Byrne) features a multi-level bonus feature where you spin a wheel to activate one of the four features including, Flying High Free Spins, Friendship Free Spins, Boutique Bonus, and Magic Moments Bonus.
You can't win with RNG software
Random Number Generator (RNG) software is the technology behind electronic slot machines, but unfortunately many people are quite skeptical when it comes to playing games which run on this software as they think the providers rig the games in their favour.
However, if you play online at a reputable online casino such as the many we recommend, you will be playing at a pokie site which has to be transparent in terms of randomness of their games. This is because the third party regulatory bodies monitoring our recommended sites require intense testing and reporting of the games. eCOGRA is the leading authority which certifies legitimate online casinos to ensure that RNG software is running fairly.
We only recommend online casinos that have been certified by eCOGRA or other gambling industry bodies to guarantee that all gaming software is running legitimately and above board. By playing at these sites you will be playing transparent and fair RNG titles which you can indeed win on.
Playing the pokies at certain times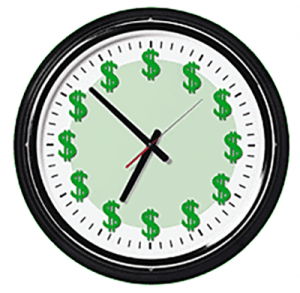 Despite popular superstition, there's absolutely no specific time which is better to play a slot machine, or any particular time of day where you may have a higher chance of winning. You'll also have the same chance of winning regardless if someone has been playing the same title a lot, or not at all.
If you've listened to our advice and gone online to play at a reputable online casino such as the many we recommend, the software will be fair and at no specific time are any of the pokies better to play.
One exception is when it comes to progressive jackpot games and we say this as the best time to play a progressive is when it is nearing its average jackpot limit. While it isn't a sure thing as it goes off randomly, it can't hurt to play at these times.
You can check out the progressives category of any of our recommended pokies sites to view the current jackpot amounts of any progressive jackpot pokies, such as Microgaming's Mega Moolah, which has an average jackpot of $4,375,636.
Pokies create problem gamblers
Without a doubt pokies have contributed to peoples gambling problems, but realistically this is more a flaw of addictive personalities, than the poker machines themselves. Still, some Australian politicians have taken a stance against online pokies. In-fact there are very strict guidelines in every Australian state and territory surrounding pokies.
Online pokies have created another problem for our government, which they tried to rectify with the update to the Interactive Gambling Act in 2017, but this has failed miserably as many offshore online casinos continue to operate down under.
Recommended online pokies
The stigmas attached to the pokies really come down to personal opinions, with land based casinos and real life pokies venues contributing towards the negative views of slot games. Online offers a better way to play, which is more convenience, offering games with lower house edges and bonus offers and loyalty rewards for regular players.
If you're looking for some impressive online pokies to try we recommend:
Hot Ink: If you enjoy titles from Microgaming but still want a low house edge, Hot Ink is a good choice thanks to the 97.50% RTP (2.5% house edge). Featuring 1024 ways to win across 5 reels, there's up to 30 free spins on Hot Ink and a variety of great features.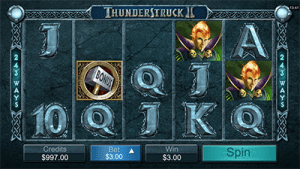 Thunderstruck II: While this slot isn't a progressive there is a 2.5 million coin jackpot on offer. This is also a stimulating slot with four Free Spin features available to trigger with varying multipliers, as well as Expanding Wilds and more.
Taco Brothers: There are a number of amazing software developers online, and we don't just mean the top leading providers Microgaming and Net Entertainment. Elk Studios is one provider who have proven to offer incredible, unique, and exciting slots including Taco Brothers. The theme is comical – an evil villain stealing the village's Tacos – and the features are exciting – Running Wilds and Wild Re-Spins.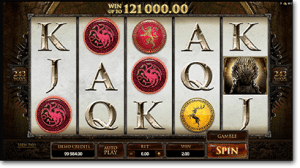 Game of Thrones: Based on the wildly popular HBO show, the Game of Thrones pokies game offers two options – a 15 payline game and a 243 Ways game, both which bring different odds of winning.
Additionally, if the bonuses in these online pokies games don't have you captivated, the graphics sure will. Online pokies offer much higher quality graphics and animation than what you'll find in a typical real life pokie machine. You can read hundreds of independent casino reviews without leaving this website.