The laws may prohibit online gambling in Russia, but that hasn't stopped hordes of players who are still heading online to try their luck at real money slot games. Russians, if they want to play online, will have to play at casinos based in another country. We explain more about Russia's online gambling laws, the reasons why players continue to ignore the restrictions and recommend the best online slot sites that continue to welcome Russian players.

Best slot sites for Russian players
---
Pokies VS slots
if you're a Russian player, you may be confused at the mention of "pokies" spread throughout our site. Pokies is the Australian slang word for slot machines, and as our writing team is made up of Aussies, you'll often hear this colloquial term used. Replace the word pokies with slots and you can rest assured we're talking about exactly the same thing.
---
Is it legal to play online slots in Russia?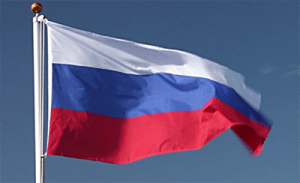 Russia takes a stern approach when it comes to gambling, with all forms of gambling prohibited throughout the country except in four specialised gambling zones. The same goes for online gambling, which was outlawed in Russia in 2006. Prior to these laws, online gambling was wildly popular in Russia, with many Russian casinos operating online and offering their services to Russian players. When the ban came, many players simply chose to take their business to offshore gambling sites instead.
In an attempt to stop Russians gambling at offshore online casino sites, the government created a blacklist of websites that all Internet service providers (ISPs) are required to block. The blacklist is not just restricted to gambling sites, but also pornography and any site that promotes criminal activity, and is well maintained and updated regularly. While the blacklist is thorough and does a pretty good job of making it difficult for Russians to access online gambling sites, many leading offshore casinos continue to offer their services to Russian players. This means while it may be difficult for Russian players to access an online slot site, they will be warmly welcomed if they find a way around the restrictions.
As the use of VPNs (virtual private networks) become more popular, it's getting easier for Russian players to access the blacklisted gambling sites. According to online players, Russians face no problems when it comes to making real money deposits or withdrawals from their online casino accounts, although Russian authorities are in the process of drafting laws that would prohibit financial institutions from processing payments to online gambling sites.
Technically, Russian law does impose a small fine for players who are found to be participating in any unlicensed gambling activity, but to date there is no record of players being fined for gambling at an offshore online casino. Russian authorities are focusing their efforts on the gambling providers themselves, leaving little risk for players. However, when choosing to play for real money online, be aware it is 100% up to you to be aware of the laws that apply to you and that you choose to gamble online at your own risk. Online gambling is a hot topic in Russia, so keep an eye on the news to make sure you're up to date with any changing laws that may affect you, and always use a VPN to give yourself an extra layer or security.
---
2017 changes to Russia's gambling laws
In February 2017, Russia introduced legislation that would stop banks and payment services from processing transactions made to international online gambling sites. If passed, the new bill would give the Federal Task Service (FTS) the job of creating a blacklist of companies involved with any unauthorised gambling activities, both in Russia and offshore. The list would then be distributed to all Russian financial institutions, and it would be their responsibility to ensure all payments to these blacklisted companies would be blocked. This is not the first time such a law has been discussed, but it was previously met with resistance from certain government authorities, who are reportedly now prepared to support the changes. Financial institutions are concerned about the additional time, money and resources required to monitor the blacklist payments.
There are also talks of blocking online gambling 'mirror' sites under a legislation which is specifically aimed at websites offering copyrighted material for downloads, but would also extend to some gambling domains.
Best online slot sites for Russian players
As mentioned above, Russia's anti-gambling laws haven't stopped many of the world's leading online casinos from offering their services to Russian players. Some of our top-rated slot sites continue to welcome Russians, including our top five favourites:
These slot sites have many features in common. They're all legally licensed by leading offshore gambling jurisdictions and independently audited by third party gambling authorities like eCOGRA to ensure player safety and fairness at all times. They offer hundreds of real money slot games available to play directly over your Web browser without the need to download any software. You'll find games from all the leading slot software providers, including Microgaming, NetEnt, Quickspin, BetSoft, Play'n Go, iSoftBet, Yggdrasil and many more.
Slot games at these sites are compatible with both desktop and mobile, and can be accessed from any data-enabled smartphone or tablet for play on the go.
---
How to play for real money using RUB
To play slots online for real money, sign up with a reputable, licensed offshore casino that accepts Russian players, like the ones recommended above. Remember, it's your responsibility to be aware of the laws that apply to you when choosing to play online.
When setting up your account, you may be able to choose to play in Russian currency (RUB), but be mindful you may incur some currency conversion fees if the casino doesn't support your local currency.
To make a deposit, head to the casino's banking section and select your preferred payment method from common options like Visa, MasterCard, Neteller, Skrill, Paysafecard and direct bank transfer. Follow the prompts to enter the amount of RUB you wish to transfer and click through to complete your transaction, with a majority of payments processed on the spot. Now all you need to do is choose the slot game you want to play from the hundreds of titles available and set the size of your bet using the buttons at the bottom of the reels, then hit the spin button and cross your fingers for a big win.
Playing real money Russian slots online is easy, but if you have any questions or concerns you can always contact the help desk at an online casino for customer assistance via live chat, email or phone.