What's the largest ever win on a slots machine? What are the odds of hitting the biggest casino jackpots? For some lucky gamblers, winning millions upon millions of dollars became a reality playing the pokies both online and within the walls of a brick and mortar casino. But just how much can you actually win when betting on the pokies? We look at some of the most life changing wins scored on the pokies.

Online casinos with the biggest win pokies
The largest jackpot wins on the slots
In March 2003, a 25-year-old software engineer from LA decided to plunge $100 into the progressive jackpot slot machine, Megabucks, at the Excalibur Hotel in Las Vegas. The Megabucks pokies, a network of progressive jackpot machines across North America, and distributed by the American company IGT (International Game Technology) has handed out multiple multi-million dollar jackpots to many lucky players visiting casinos in New Jersey, Nevada and South Dakota.
The software engineer won a total of $39,710,826.36 USD ($50,761,634.20 AUD), laughing in the face of odds of one in 16.7 million of winning. This remains, to this day, the largest ever pokies jackpot won in Las Vegas history.
Progressive jackpots of $34,955,489.56, $27,580,879.60, $22,618,156.67 and $21,346,952.22 (all in US Dollars) have also been won on the Megabucks slot machine throughout different states across America.
And how about online pokies?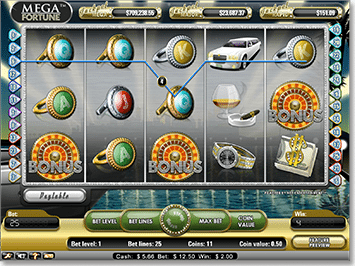 In the online gaming community, the largest ever win on a slots game was by a man from Finland, who was playing Net Entertainment's progressive jackpot game, Mega Fortune, back in January 2013. His €17,861,800 win (which equates to $26,053,310.29 AUD) is recorded in the Guinness World Records, and came from a whopping 25 cent bet. Mega Fortune can be played at recommended online casinos like Slots Million.
In September of 2011, a man who wasn't able to get to sleep also tried his luck on the Mega Fortune progressive jackpot game, winning a cool €11,736,375 (or $17,142,520.22 AUD). At the time, it was the largest ever jackpot won on an online slots game, only to be beaten just over a year later.
In November of 2012, a Swedish woman was playing the thoroughly entreating Hall of Gods progressive pokies game, and pocketed €7.6 million ($11,111,988) playing the Hall of Gods, another Net Entertainment classic available at any of the above casinos for real money.
Microgaming's Mega Moolah is one of the most famous online progressive jackpot slots games, having made numerous online casino player instant multi-millionaires. It holds four distinct jackpots, with the largest (the mega jackpot), never falling below one million Aussie dollars. Its biggest ever winner was Georgios M, a then 36-year-old business owner, who won €6.3 million in March 2009 (AUD $9,219,903). Mega Moolah also paid out a jackpot prize of AUD $5,556,753.68 USD in April 2008 after Klaus E. from Finland played the game with a 50 cent bet.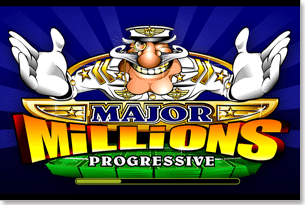 Try your luck at Mega Moolah on your smartphone, tablet or computer at any of the following regulated and reputable Microgaming gambling sites:
Other interactive slots which have awarded some massive jackpots include The Dark Knight online video slot by Microgaming (which was pulled off the market in 2017) and Arabian Nights by Net Entertainment.
Think it can't happen to you? Read about players who have scored the biggest jackpot wins on the pokies.
*Progressive jackpot slot games are those in which players' bets contribute to an overall, growing prize pool – a prize which can be won at any given point in time, and resets once it is hit. Many progressive machines, especially online slots, have linked games across several different casino sites such as Microgaming's Mega Moolah and Net Entertainment's Mega Fortune. A player playing Mega Moolah at Royal Vegas Casino and a player playing the same game at Slots Million are both contributing to the total prize pool, and both can win the jackpot.
Bet size and winning amount
As evidenced by the small bets placed and the huge amounts of money won, players don't always need to bet the maximum on a pokies game in order to hit the jackpot. Offline, at land based casinos, it is far more likely for a player to strike it rich by placing larger bets and covering more paylines.
Online however, with 243, 1024 and 3125 ways slots now common, players don't need to to worry about covering paylines, but can place wagers which automatically cover all possible winning combinations. While betting larger amounts does better your chances of hitting certain jackpots (some games require players to place a max wager for a jackpot to be won, like Major Millions which has a max bet of $3), many online pokies games allow for smaller wager amounts where the progressive jackpot can still be won.
Moreover, traditional slot games (those which don't offer progressive jackpots), such as Aliens, Game of Thrones and Jurassic Park can payout well in to the hundreds of thousands of dollars, and these games can be played for as little as one cent per spin.
For access to some of the best progressive jackpot pokies, sign up for an account at Raging Bull Casino, our top-rated casino site for players from United States.