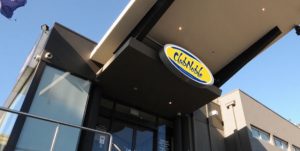 The Noble Park Football Social Club is the latest gaming club to have its request to add more pokie machines knocked back. The club, which already houses 50 pokies, put in a bid to add 20 more machines to its gaming floors, with the Victorian Commission for Gambling and Liquor Regulation (VCGLR) denying the request on the basis that more pokies could lead to an increase in family violence.
The Noble Park Football Social Club, known to locals as Club Noble, describes itself as a, "Not-for-profit, family oriented community club providing a friendly and safe environment for our members, their guests and visitors alike." The club provides "significant financial contributions and in-kind support" to the local community, schools, charities and its seven affiliated sporting clubs.
It also relies heavily on revenue generated from the pokies, with Club Noble's gaming machines raking in $5.9 million in the past financial year.
It's just one of the many clubs in the Greater Dandenong region profiting from the pokies, with residents pumping $119 million into the 958 gaming machines in the area during 2015-2016. Greater Dandenong has the third highest number of pokies in the state, with residents losing more on these machines per capita than any other area of Victoria.
The Noble Park Football Social Club's application to add 20 more pokies to its venue was challenged by the Greater Dandenong Council back in May.
The VCGLR rejected the application, acknowledging there was no definite way to be sure more machines would lead to an increase in violence in the area, but that general research showed a link between gambling and domestic violence.
A statement released by the commission said, "The commission accepts that recent research establishes a correlation at the postcode level between EGM [electronic gaming machine] density and incidents of police-recorded domestic violence." It said approving the additional machines meant a "more acute risk of an increase in gambling related crime and social disturbance."
Spokesman for the Alliance for Gambling Reform Stephen Mayne congratulated the Greater Dandenong Council for challenging the case and called on Nobile Park Football Social Club to accept the outcome instead of taking it to the Victorian Civil and Administrative Tribunal (VCAT).
He said, "Enough is enough, Noble Park Football Club should be exploring way to reduce their pokies numbers, not inflict even greater harm on an already vulnerable community."
It is not yet known whether the Noble Park club will challenge the VCGLR's decision.
The Victorian government recently released new gambling regulations that put a freeze on the number of pokies allowed to operate in the state until 2042. Victoria is licensed to run 27,372 pokie machines across the state (not including the machines offered at Crown Casino), but currently only runs around 26,300, meaning there is still room for clubs and pubs to seek approval for additional machines.
Some anti-pokies politicians have argued the pokies freeze will do nothing to assist individuals who suffer from harm caused by the pokies, with Senator Nick Xenophon calling the reforms "a slap in the face."