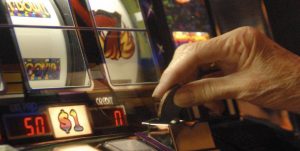 New regulations released by the Victorian government on Friday stated there will be no additional electronic gaming machines allowed in the state until at least 2042.
Minister for Consumer Affairs, Gaming and Liquor Regulation Marlene Kairouz announced the new regulations as part of the gambling reforms being conducted by the Andrews Labour Government. The reforms aim to limit the harm done by problem gambling in Victoria, where losses on the pokies increased to more than $2.6 billion during 2015-2016.
More: Top Australian casinos online
In Victoria, there is a 27,372 cap on how many gaming machines are legally allowed to run in the state, not considering the 2,500 pokies in the Crown Casino. The new regulations maintain that cap will be frozen for the next 25 years. The number of poker machines currently running in the state is around 26,300.
The number of gaming machines allowed to run in a single venue will be capped at 105.
"Not a single extra gaming machine will be allowed in Victoria for the next 25 years, helping limit gambling-related harm in our community," Ms Kairouz said.
She said the reforms were the result of an extensive review that included more than 200 public submissions, and would provide certainty to pubs, clubs and hotels across Victoria.
As part of the new regulations, gaming operators will have their licenses extended from 10 years to 20 years. Many vendors were requesting that licenses be granted in perpetuity, claiming the 10-year licence limit didn't properly allow them to plan for the future. The increase to 20 years comes as a small victory to gaming operators, who profit heavily from the pokies, while being met with disdain from anti-pokies advocates.
Alliance for Gambling Reform spokesman Kelvin Thomson said, "Issuing 20-year pokie licences is undemocratic, and condemns another generation to family violence, financial wreckage, family breakdown and emotional trauma caused by the poker machine industry.
"The current 10-year licences are as long as any licence to cause harm should ever be. Every MP should ask themselves if they want this to be their legacy."
Victorian Inter-Church Gambling Taskforce member Mark Zirnsak shared Mr Thomson's sentiment, saying "If we have to have pokies at all, we would have preferred to keep the 10-year licence, but at least the government hasn't given them the indefinite licences they wanted."
The new regulations follow community debates around keeping pokies out of the Commercial Hotel in Victoria's Whittlesea area.
As part of the reform, new gaming regulations will be released by the Victorian state government over the upcoming months, with the introduction of further harm-minimisation measures.