Estimated Reading Time: 1 minutes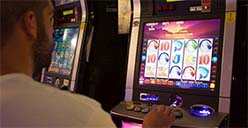 HUME residents have splashed more than $48.3 million on the pokies in the last financial year, putting them firmly in the frame as some of the worst gamblers in Victoria.
The Broadmeadows region, which also takes in places like Dallas, Coolaroo, Campbellfield, Jaca, Fawkner, and Meadow Heights, was ranked 14th in the state for losses with people estimated to lose $132,553 each day on the 362 pokies across the six venues in the area.
"Poker machines are a con and are designed to addict vulnerable people so it should come as no surprise that seats such as Broadmeadows suffer losses which are five times greater than more affluent seats, such as Kew and Warrandyte," Alliance for Gambling Reform director Tim Costello said.
GUIDE: BEST ONLINE CASINOS
"Increased losses mean rising harm, family violence, suicide, financial hardship and crime, which is particularly disturbing when you consider it is often our most vulnerable communities that are being exploited by poker machines."
The data was released by the Victorian Commission for Gambling and Liquor Regulation and according to Costello again highlights how lower-socio economic areas were at a greater risk of falling prey to problem gambling.
In September alone Hume punters poured $9 million into the pokies, which is a worrying trend, according to Hume Mayor Carly Moore.
"While gambling is a legal activity, it can become problematic and can have harmful consequences for individuals, their families and the broader community," she said.
Cr Moore expressed grave concern about the Andrews State Government decision to grant 20 year poker machine license extensions, but she vowed to do everything in her power to work with the right people and "minimise" gambling harm.