Estimated Reading Time: 2 minutes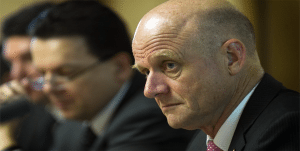 On March 20th this week, the Interactive Gambling Amendment Bill was passed in parliament, changing the way Australians can gamble online and arguably making things a lot more dangerous.
While the laws surrounding online gambling have always presented a grey area in Australia, the amendments to the original Interactive Gambling Act 2001 (IGA) were passed in an attempt to close those loopholes. The IGA previously banned online gambling operators from providing or advertising online gambling services within our borders, but loopholes in the legislation meant there was nothing to stop Aussies from playing at offshore casinos.
The amendments set to change all that, with the House of Representatives passing new legislation to clarify that interactive gambling service providers are "prohibited from offering services to Australian players unless they hold a license from an Australian state of territory".
The loophole here, of course, is that Australia does not issue online casino licenses, so there is no longer a legally safe space for Aussies to play games like online pokies, blackjack, poker, or roulette.
What makes this potentially dangerous is there is nothing in the IGA amendments to punish a player from playing at an unlicensed casino site, so essentially Aussies can continue to place real money bets at offshore casino sites without any threat of penalties. The expansion of VPN (virtual private network) services make it even easier for Aussies to play online without having their identity exposed.
The penalties are aimed at the operators themselves, which means the best, most highly regulated and legitimate online casinos will pull out of the Australian market. That leaves only the bottom-of-the-barrel vendors who will continue to service Australia without a valid license, with no regards to our local laws. With no fines for Aussies found gambling online, players will simply turn to these dodgy unlicensed casinos, where their security and privacy is not adequately protected and games and software are not properly regulated.
Senator David Leyonhjelm has been openly opposed to the Interactive Gambling Amendment Bill. He argued in parliament that online blackjack and poker should be removed from the laws of the IGA as they require a certain level of skill. He argued, "Despite the current lack of regulation – or, should I say, loophole of regulation – there is no evidence that online poker and blackjack causes more harm than the other services this bill seeks to regulate rather than prohibit, like online sports betting."
When the bill was passed, Senator Leyonhjelm told the Huffington Post, "I don't think it will succeed for those really determined. If you have a [virtual private network] or offshore account, you will still play. It's a stupid situation to be in."
Not surprisingly, Leyonhjelm's comments and lack of support for the IGA amendments has deemed him a hero in the eyes of online gambling enthusiasts.
The Interactive Gambling Amendment Bill also prohibits "click to call" in-play betting services.
You can read more about the IGA changes and how they will negatively impact Australian punters here.