In the past, the popularity of 3-reel pokies caused a boom on the gambling scene, so developers had to come up with all sorts of new and innovative ideas to keep existing players interested, as well as attract new players. Somehow, someone came up with the novel idea of simply adding two more reels to the 3-reel game, and thus 5-reel pokies were born, paving the way for the most popular online video pokies we enjoy today.

Best online casinos for five-reel pokies
What is a five-reel pokies game?
Five reel pokies account for the vast majority of all online pokies available today. The basic idea behind 5-reel pokies remains the same as the classic 3-reel, one-armed-bandit style slot machines of the past. In a five-reel game, the pokie machine will have five spinning reels typically spread over three rows, and the player has to pull a lever or push a button, in the hope the reels will stop spinning to display a winning combination of symbols. There are some key difference between three and five-reel pokies, and not just the number of reels, including: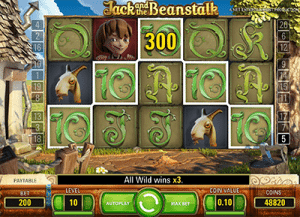 More reels and more symbols mean more combinations and more ways to win. This alone was enough to intrigue those who found the traditional 3-reel pokies too simple. With 5-reel pokies it was possible to get up to 1024 ways to win. Couple that with the modern technology of video screens, bright lights and cheerful music, it's not hard to see the allure of 5-reel pokies and why it's fast becoming the new industry standard.
While 5-reel slot machines operate in very much the same base structure as 3-reel pokies, the sheer number of possible winning combinations also makes it a more high risk game. You may find it takes longer to win with 5-reel pokies, however the wins are bigger. Manufacturers are able to offer more lucrative jackpots and in some cases, even able to offer a progressive jackpot where the winning amount is usually big enough to warrant a new house, new car and an overseas trip. Generally with 5-reel pokies, it's advisable to bet the maximum amount of lines offered, so for example, if a game has 10 pay-lines, then we should bet on all 10 pay-lines in order to maximise our winning chances.
5-reel pokies have come such a long way that many incorporate themes and stories, adding a whole new dimension to games. Majority of the games have bonus rounds, free spins and wild symbols – all features that make such games even more enticing. If you think 5-reel slot games sound like the way to go, try your hand at a few of the most popular ones offered at our top-rated online casino sites, Royal Vegas Casino, G'day Casino, All Slots Casino and Slots Million. Practice first for free, and then try them for some real money bets.
The most popular 5-Reel pokie games
There are literally hundreds of five reel pokies games to choose from on the Internet, as these are the most popular types of virtual slots, allowing for much greater variety and the use of innovative themes, animation and video sequences. Head to one of our casinos to get an idea of just how many different pokies there are, or if you want a starting point, we recommend these popular 5-reel titles: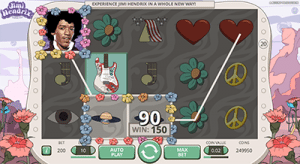 Jimi Hendrix – part of the impressive NetEnt Rocks series of music-inspired pokies titles, this beautiful slot game embraces the spirit of the 70's, with hippie imagery spread over five sleek reels and a pastel coloured background. Land a winning spin to unleash the flower-power within, and you can also trigger a bunch of sweet bonus features, like Little Wing free spins, the Purple Haze bonus and all kinds of other boosted symbols. Read our full review of the Jimi Hendrix pokies game here.
Jurassic Park – based on the huge blockbuster movie of the 90's, Microgaming's Jurassic Park slot game brings the excitement of this larger-than-life film to the reels of the pokies. The 5-reel format makes great use of the video features available, with screens and stills ripped directly from the big screen to create a true cinematic experience. Unleash all kinds of awesome special features, like the T-Rex Alert Mode that can randomly award you with up to 35 extra wild symbols spread out across the reels. Check out our full Jurassic Park pokies review.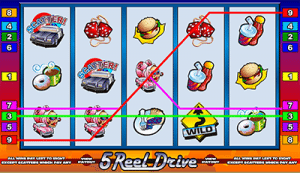 5-Reel Drive – Enjoy fast cars? Then 5-Reel Drive will suit you just fine. This car racing themed game features car symbols, street signs, chequered flags and cop cars. It has nine pay-lines and a large range of coin denominations with the chance to win big payouts. With a simple concept, a scatter symbol in the form of the cop car and the chequered flag being the Wild Symbol, 5-Reel Drive's captivating theme keeps players coming back for more. This is an older game that's starting to show its age, but as one of the original Microgaming five-reel pokies, it is definitely still worth a spin or two.
Big Top – this is another older, yet much loved 5-reel slot game with nine pay-lines. It has a circus theme and colourful symbols of lions, elephants, clowns and monkeys. With a significantly large jackpot, a Big Top symbol wild symbol and a monkey scatter symbol (which gives you a nice payout if you hit three or more monkeys), the entertaining characters and solid graphics of Big Top is a nice introduction to the world of 5-reel pokies. Nice for nostalgic purposes, and also available for instant-play on your mobile.
Some other popular five-reel pokies that we highly recommend giving a go include: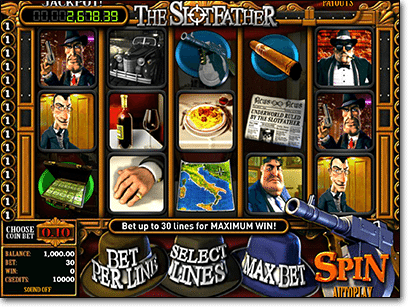 Gonzo's Quest
Mega Fortune
Spinata Grande
Tornado: Farm Escape
The Slotfather
Blood Suckers
Guns N' Roses
Dracula
The Invisible Man
Greedy Goblins"
Still looking for inspiration? Check out our full list of online pokies reviews.
SEE ALSO:
We recommend checking out Raging Bull Casino, our top-rated casino site for players from United States, which has some excellent welcome bonuses available for new players along with hundreds of real money pokies to choose from.