With the US presidential election fast approaching, Donald Trump and Hillary Clinton have become two of the most talked about people in the world. We thought it was only fair we got in on the action, causing our team to speculate over which online pokies would be most suited to Trump and Clinton's tastes and personalities. We can have a good laugh about these now, but let's hope America's not laughing when the results are in next week.
Online pokies Donald Trump would love
More: List of online slots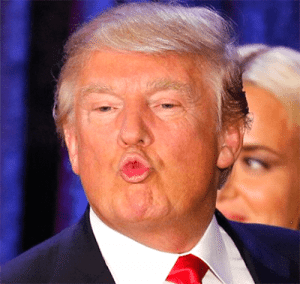 There seems to be no end to the list of scandals involving Donald Trump, many of which involve tales of his objectification and disrespect towards women. One of Trumps most damaging scandals arose in October, when video footage was released of him proudly saying, "You know I'm automatically attracted to beautiful — I just start kissing them. It's like a magnet. Just kiss. I don't even wait. And when you're a star they let you do it. You can do anything. Grab them by the pussy. You can do anything." Not surprisingly, the video caused widespread repulsion, with many Republicans withdrawing their support for the presidential candidate. This scandal, amongst many others similar in nature, has given us a pretty good idea of the kind of online pokies Trump would enjoy.
Playboy – There's no doubt if he entered an online casino, Trump would gravitate towards the Playboy pokies game like a moth to a flame. This game oozes sex appeal, with the reels covered with beautiful women and all the trappings of the Playboy lifestyle, including sports cars, cash and expensive watches. In other words, Trump's hobbies personified. Although he'd probably throw his laptop at the wall with disappointment when he realised the women weren't actually naked.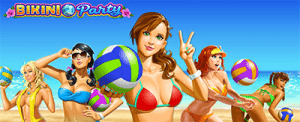 Bikini Party – While the title alone would be enough to attract Trump to this game, he'd be sure to stay once he realised Bikini Party indeed features a team of scantily clad, vivacious young women as they bounce around during a game of beach volleyball. Never mind this game offers re-spins and free spins with tripled wins, Microgaming clearly had their male target audience in mind when creating Bikini Party and this game is sure to speak to Trump's soul.
Girls with Guns – The Girls with Guns pokies series offers two versions, Frozen Dawn and Jungle Heat. While both of these games are now a few years old, they continue to be wildly popular amongst male players, so it's only natural to assume these pokies would catch the eye of Donald Trump. Both Girls with Guns slot games feature bad-ass female soldiers who set out on a mission to defeat the enemies, offering Trump two of his favourite things – beautiful women and dangerous weaponry.
What online pokies would Hillary Clinton play?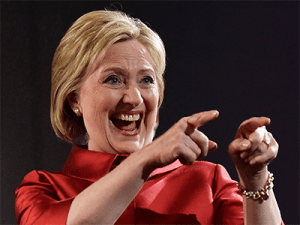 If Hillary Clinton is to win the election in November, she will become the first every female president of the United States. '
While this is no easy feat, she is not without her critics and is dealing with plenty of scandals of her own, including her alleged help in covering up sexual assault charges, and her use of her family's private email server to send classified information during her tenure as United States Secretary of State. With all these problems, perhaps Hillary could play the funniest online slots to cheer herself up. Regardless of her criticisms, Hillary Clinton doesn't represent the same vile depravity as Trump, and we could see her kicking back enjoying a few free spins on these online slots:
Wonder Woman – Many Democratic supporters and feminists look up to Hillary Clinton as a kind of superhero, so what better game for her to play than Cryptologic's Wonder Woman. This game is a little old-fashioned, just like Clinton herself, but it captures the essence of girl power she is responsible for spreading throughout the nation. It also features the Ares Showdown bonus, where Wonder Woman gets the chance to defeat Ares to score some big wins, just like Clinton metaphorically attacking Trump for the presidency.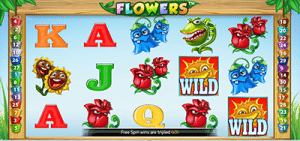 Flowers – As the first woman running for president, Clinton is subject to all the classic gender stereotypes about how her biology will impact her ability to run the country, so to appease the haters let's assume Hillary would love a soft, feminine themed game like NetEnt's Flowers. In Flowers the reels are filled with pretty, smiling bluebells, roses, sunflowers and snap dragons, with free spins activated by big, grinning rainclouds. It's colourful, it's girlie, so it'd be just her cup of tea… right?
Under the Sea – In an interview with Diane Sawyer, Clinton stated one of her absolute favourite things to do is go swimming and she's also a big fan of colour, so we reckon she might get a kick out of BetSoft's Under the Sea, which encompasses both of these factors. Under the Sea is a vibrant ocean themed game filled with animated mermaids, fish and sea creatures, and it has a light-hearted, humorous edge which Hillary would need to relax after a long day in the political office.
Clinton VS Trump pokies game
Unfortunately, the idea of a Clinton VS Trump pokies game is just a dream of ours and it doesn't actually exist, no matter how much we wish it did. The way we see it, if online pokies can use music and movie themes, there's no reason why a political themed game should be off the cards.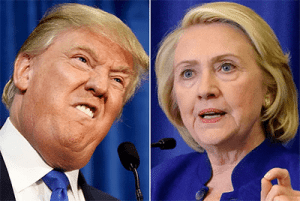 In our dream game, we'd see Hillary and Trump stand at either side of the reels, with a backdrop draped in the American flag as the soundtrack plays an instrumental version of the Star Spangled Banner. The reels would be full of iconic Americana imagery, like hot dogs, hamburgers, eagles, Mount Rushmore and the Statue of Liberty (which also becomes a stacked wild), mixed in with symbols of Clinton's iconic pantsuits and Trump's ghastly hairpiece. The game would feature a bonus round where Trump chases Clinton around in an attempt to grope her, with the player scoring bonus points for every sexual advance they successfully resist. A gamble feature would allow you to risk your money for the chance to double your winnings by guessing the colour of the pantsuit Hillary is wearing. Naturally, the game would feature a progressive jackpot in honour of the true American capitalist love for money, allowing players to chase the American dream.