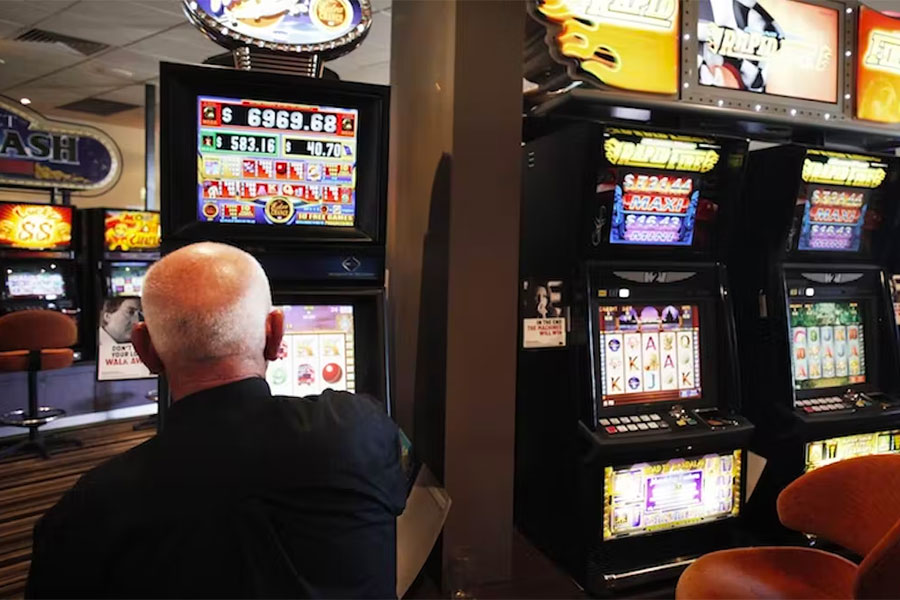 SENIOR Liberal minister David Elliot will be exempted from the cabinet discussions concerning the much-contested poker machines reform in NSW.
This is reportedly due to his son's involvement in Australian gambling machine manufacturer Aristocrat Leisure Limited.
A spokesperson for Premier Dominic Perrottet disclosed the situation, stating that Elliott would abide by the ministerial code and step back from the debate.
"Minister Elliott notified the premier of his family member's internship at Aristocrat in 2021, and he has adhered to the Ministerial Code," the spokesperson said.
MORE: Australian online casinos
Per his LinkedIn profile, the minister's son currently works as a junior associate for the poker machine developer and iGaming giant.
Elliot himself is a Castle Hill ESL director and a previous NSW Australian Hotels Association executive. The minister is a longtime supporter of clubs and pubs and previously made his opinions known about the "demonising" of pokies and its possible effects.
Elliott, at the time, stated that poker machines were not the only cause of gambling harm and advised that the reform be tweaked to a more "holistic approach." He also disclosed that he had spoken to Perrottet concerning "demonising one sort of gambling" and claimed that the National MPs regarded the reform with skepticism.
On Friday, Elliott demanded proof of the poker machine reform's effectiveness, saying that for the cashless card to be implemented, it should have worked in another location.
"I'm keen to find where in the world the cashless card has worked. I want it to work. I want people in NSW to have confidence their loved ones are not throwing away their money," Elliott said.
"But unfortunately, we can throw money away at all manner of gambling in this country."
The minister acknowledged the government's dedication to curbing gambling harm but asserted that when the cashless gambling card was implemented in the country, people who previously used the machines could substitute it with other methods of gambling, one of which is participating in lottery draws.
"We can't say to nanna, 'You can't put $20 into the pokie machine after bowls', because she's just going to put that $20 on scratchies and lottery tickets in the newsagent on her way home," Elliott added.
Earlier this week, former prime minister John Howard fully supported Perrottet's poker machine reforms. He called the move "courageous and wise" and commended Perrottet for not outrightly banning gambling devices.
"It takes courage to take on a difficult issue with high-profile concentrated opposition, but it is also wise because it is measured; he is not saying he is going to ban poker machines," Howard said.
Other supporters of Perrottet's cashless gambling card reform include Mark Morey, Unions NSW secretary, anti-gambling advocate Tim Costello, Karen Webb NSW Police Commissioner, the United Workers Union, the NSW branch of Health Services Union and the Royal Australasian College of Surgeons and churches.
Last week, Morey made his support known when he called for action against gambling harm and said, "time for talk is over … pokies reform should be a no-brainer for politicians of all stripes."
Opposing parties of the cashless gambling card include RSL clubs, who asked that their members reject the reform. The NSW AHA also raised concerns about the poker machine reform and its potential impacts.
ClubsNSW announced its opposition to the card earlier, calling the move "reckless." The group also claimed that the reform would cost gaming venues too much and result in several thousand job losses in the gambling industry.