If you've only ever played at a poker machine in a land based casino, pub or club, you are missing out on the advanced graphics, bonus features and innovative gameplay offered by online games. Find out what online pokies offer that physical pokie machines do not, and what the poker machine industry needs to do to catch up with online software.

Online casinos with the best pokies
Graphics and animation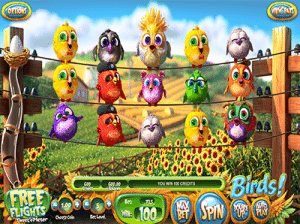 Online software developers use the latest state-of-the-art technology to provide pokies that use vibrant, vivid graphics and cinematic grade animation. There are even 3D pokies online, like BetSoft's Slots3 range and Microgaming's stereoscopic 3D game, Sterling Silver. Online games are bright and eye-catching and look a lot more attractive than the lacklustre graphics offered by poker machines, which are limited in their visual capacity. Compared to the graphics offered in online games, pokie machines can't help but look outdated, and machine manufacturers are going to have to find a way to improve the visual quality of their games to keep up with online, especially when appealing to a younger audience who have grown up with the likes of PlayStation and Xbox.
Bonus features
While land based pokie machines may offer the classic gamble feature and a standard free spins bonus, online pokies developers have come up with all kinds of exciting new bonus features. These bonus features not only offer more ways to score those big wins, but also provide the player with a much more engaging play experience. Online pokies bonuses can include things like stacked wilds, cascading wilds, multiple free spins with re-spins, bonus wheels, guessing games, puzzles and level-up arcade style games.
Licensed partnerships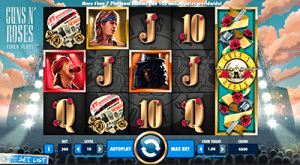 Although you may find the odd machine in a pokies lounge that offers a recognisable brand or theme, online pokies developers have signed all kinds of partnerships and licensed agreements to bring exciting movies, TV shows, cartoons, comics and even musicians to the reels. Online players can enjoy games featuring their favourite fictional characters or bands, offering a whole new level of player engagement. Here are just some of the online pokies that have collaborated with big name studios to create some of the most popular slot titles on the Web:
Jurassic Park
South Park
24
Dolly Parton
X-Men
The Avengers
Beverly Hills 90210
Thanks to the official licensing with these games, you'll get genuine soundtracks, photographic symbols, famous faces and scenes pulled directly from the movies.
Virtual reality
While we're not sure how exactly this would work in a bricks and mortar casino, leading online casinos like Slots Million have developed virtual reality pokies lounges, offering players the ultimate in player engagement. With the use of the Oculus Rift VR headset, players can walk the hallways of a virtual pokies lounge, interacting with other players before taking a seat at one of many popular pokies games for a full three-dimensional experience. There's been talk of real money shooter-style video games soon being rolled out at land based casinos around the USA, so perhaps VR poker machines could become a possibility.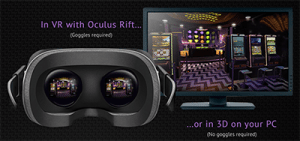 While virtual-reality pokies are more of a gimmick than anything else, it's the perfect example of how much more innovative and interesting online pokies can be compared to their land based counterparts. With the world becoming so much more technology based, poker machine manufacturers are going to have to think of new ways of keeping up with the joneses to keep players interested.
Progressive jackpots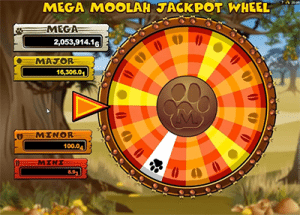 While many land based casinos and pokies lounges offer machines with progressive jackpots, the amount you can win is nowhere near as huge as some of the progressive jackpot pokies you'll find online. Online progressives like Microgaming's Mega Moolah series are linked to a global network, increasing any time a real money bet is placed on that same game anywhere around the world. This enables online games to offer base jackpots starting as high as the one-million-dollar mark, rapidly increasing to record breaking wins well into the tens of millions. Players chasing those truly life changing wins are starting to flock online, so pokie machines are going to need to up the ante to attract some players back to land based venues.
We recommend checking out Raging Bull Casino, our top-rated casino site for players from United States, which has some excellent welcome bonuses available for new players along with hundreds of real money casino games to choose from, with no downloads required.