Internet banking transfers and credit card payments provide great options for funding your online casino account, but what if your bank was to block all gambling related payments? Some Australian banks can be already be strict about online casino transactions and the future is uncertain, so we've provided some information about alternative deposit methods in case your bank was to block these transactions once and for all.
Pre-paid cards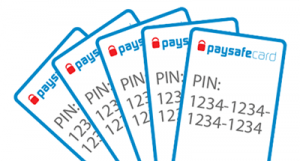 Pre-paid cards (also referred to as e-Vouchers) were created specifically to allow online financial transactions without the need for banks, and as such you don't need to have access to a line of credit or even have a bank account to use one.
There are a couple of different pre-paid services accepted at online casinos and they all typically follow the same format. Cards are purchased from real life retail outlets where you can use cash or your EFTPOS card to buy a voucher of your chosen denomination. On the pre-paid card, you'll be given a unique PIN code, which you can then enter online to transfer cash to the casino. Not only are these types of transactions safe and convenient, there is absolutely no correlation between a pre-paid card and a bank, so banks are powerless to stop this kind of payment. The pre-paid nature also means you can gamble 100% anonymously, with no link back to your personal identity.
The most popular e-Vouchers accepted by online casinos are Paysafecard (which incorporates the older Ukash brand) and Flexepin, which can both be purchased from convenience stores, newsagencies, petrol stations and lottery outlets around Australia. You can check out the official Paysafecard website to locate the closest sales outlet near you. Paysafecard deposits are accepted at all of our recommended casinos.
Bitcoin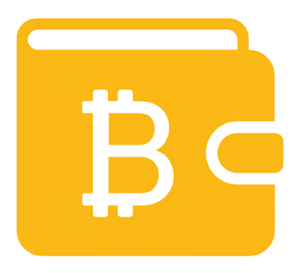 Bitcoin is a form of digital currency known as "cryptocurrency" which does not rely on a centralised authority (like a bank) to approve transactions. With a global limit of 21 million Bitcoins, it is up to the Bitcoin community to use its peer-to-peer system to authorise all Bitcoin payments. It holds value in a similar way to gold, in its limited supply adds to its value, with the major difference being Bitcoins can only be stored and used by other Bitcoin users.
Despite the fact Bitcoin was designed specifically for Web payments, it's complex and sophisticated concept means it's not yet widely accepted by online casinos, but that's likely to change in the near future. Joe Fortune is one recommended casino already accepting Bitcoin deposits, with more casino operators expected to jump on board as the cryptocurrency expands to cater for online gambling.
International bank transfers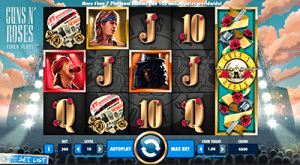 Currently, online banking services like Citadel Direct allow Aussie players to deposit money online directly from their bank account to their casino account, but with services like POLi already putting a stop to these kind of payments, it's possible Instant Banking to online casinos may eventually be banished entirely by Australian banks. If this was to happen, Direct Bank Transfers could offer a sound alternative – provided the bank does not recognise it as a gambling related transaction.
Direct Bank Transfers allow you to deposit directly from your bank account either online, via the phone or in person, by sending funds directly to the international casino's Australian bank account. The casino will provide you with its bank details, including BSB, account number, international SWIFT code and account name (which is typically something non-gambling related – eg. Royal Vegas Casino's Australian bank account is called Envoy Service Pty Ltd – so it may go unnoticed as being an online casino transaction). These kinds of transactions aren't instant and can take a few business days to process, but the wait will be worth it if it's approved by your bank.
Direct Bank Transfers are not allowed in any country where online gambling is illegal, but as online gambling remains legal under Australia's Interactive Gambling Act (IGA) 2001, these kind of transactions continue to be acceptable and hopefully will continue to be allowed in the future.
PayPal
We often hear players wondering whether PayPal is a viable payment alternative for online gambling, but unfortunately this is not an option for Aussies. In the early days of online casinos, PayPal decided to steer clear of all Australian gambling transactions to ensure it didn't cross any lines under the laws of the IGA.
Online payment services like web wallets and pre-paid cards provide a great alternative for those who don't want to hand over their credit or debit card details online and are widely accepted by the leading online casinos.
Play at any of our recommended online casinos to make safe AU-dollar deposits using trusted payment methods like Visa, MasterCard, Neteller, Skrill, Paysafecard, and more. New players can take advantage of all kinds of welcome bonuses when depositing cash for the first time, like at Casino.com where you'll receive a 100% matched deposit to give you up to $400 in free money.