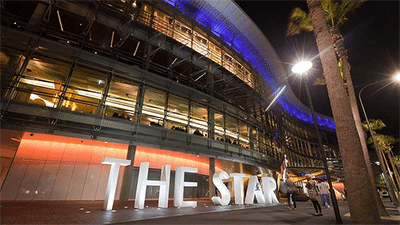 The New South Wales Crime Commission (NCC) has reported gruesome findings from its Project Islington investigations which revealed that about $95 billion in undocumented cash flows through the pokies.
The revelation that the pokies might be an unwitting means of money laundering came as a result of a joint law enforcement agency inquiry led by the state's crime-fighting vanguard.
According to Commissioner Michael Barnes, there is no way to know how the specific amount that is being laundered through the state's electronic gaming machines (EGM's) and that the pokies were a "safe haven" for "cleaning" organised crime proceeds. This is possible due to an inherent flaw in the state's gaming laws and the machines themselves.
When players use the pokies, they receive a ticket to cash their winnings. However, the ticket only shows the amount they can claim, and not how much they have spent.
Another major flaw is the loading limit of these machines. Though newer machines have lesser loading limits but the older models have limits as high as $9,999. As it stands, NSW has the highest pokies credit limit in the country, with evidence of people travelling down to gamble at its pokies.
This means an individual can load $5000, bet $5 and decide to cash out. The rest of the unidentified cash will automatically be termed game winnings as the tickets do not display credit loaded, the amount wagered and the amount lost.
"At the moment serious offenders can enter NSW pubs and clubs, sit down next to patrons in gaming rooms, and openly feed large sums of cash from their crimes into poker machines with no real fear of detection," he said.
"The lack of traceable data collected by EGMs [poker machines] means the exact scale of this criminal activity is impossible to determine but it is clear from our investigations it involves many billions of dollars every year."
Part of the NCC's findings is that though "dirty" money can be laundered through the pokies, it is a cumbersome and risky method. It however added that the preferred means for criminals to spend their ill-gotten gains is by gambling away large sums of money at clubs and pubs. This goes to show most of the unidentified cash was spent rather than "cleaned".
"It is a deeply concerning peculiarity that in the largely cashless digital economy in which we live that gambling in NSW pubs and clubs remains a $95 billion a year information black hole," Commissioner Barnes said.
To combat this, the NCC has given several recommendations and among them is the introduction of cashless gaming through player cards. However, trade groups such as ClubsNSW and the Australian Hotels Association of NSW have decried the move calling it unnecessary and an "overreach".
"For well over a year, the NSW club industry has been accused of allowing criminal gangs to launder substantial sums of dirty cash through poker machines. Today, the NSW Crime Commission has revealed that those allegations were — and are — completely baseless," ClubsNSW said in a statement.
"The NSW Crime Commission found that using gaming machines to clean large quantities of dirty money is 'high risk and inefficient' and that the practice is not widespread. This is the finding that our not-for-profit member clubs expected."
It however suggested face recognition technology that will be able to scan the faces of casino goers against a database. The efficacy of the method remains to be seen. Meanwhile, the government is currently trialing cashless gaming at Wests Newcastle.
The minister of Gaming and Racing, Kevin Anderson is yet to respond to the report.
There has been growing speculation that the Australian government might seek to regulate online casinos and turn pokies, which would allow the government to earn tax from it.