Estimated Reading Time: 2 minutes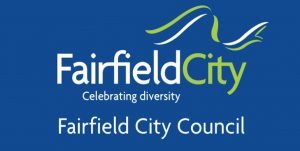 New South Wales has a history of being one of the most affected states when it comes to pokie machine losses, and one local council has had enough.
Fairfield Council is calling for a freeze on the number of pokie machines allowed to operate in clubs and pubs in the area, as the community continues to struggle with the harm caused by problem gambling.
The Western Sydney Fairfield region, which is made up of suburbs Fairfield, Cabramatta, Wetherill Park and Bonnyrigg, is considered the most disadvantaged area in the state. It has also earned the unwanted title of spending more money on the pokies than any other area of Australia.
During the 2015-2016 year, punters pumped a shocking $8.27 billion into pokie machines within the Fairfield Council boundaries. With $80 billion being spent on pokies throughout New South Wales during that time, Fairfield's figure accounts for 10% of the states total pokies expenditure.
In Fairfield, there are 3,836 pokie machines spread throughout its 18 pubs and 20 clubs.
Fairfield Council has submitted an appeal to the State Government requesting the number of machines in disadvantaged areas be capped.
While the council would prefer a complete ban, the request to freeze the number of machines is the first step to minimising gambling related harm.
The submission was part of The Local Impact Assessment (LIA) which looks at the impact an increased amount of gaming machines would have on communities. According to Liquor & Gaming NSW, the LIA process ensures local councils, police and residents have a say in what happens in their community.
Fairfax Media reported the submission stated, "No public good can be achieved within communities with high levels of gambling, such as Fairfield, or any further development of the gaming industry over additional increases in gaming revenue."
Fairfield Council have also slammed the LIA process as being "complex, systemically biased in favour of the applicant, lacking in transparency with no requirement for independent, expert analysis".
The submission calls for the Independent Liquor and Gaming Authority (ILGA) to consider putting a cap on the number of pokie machines licensed to operate in all vulnerable communities where gambling rates are high.
News of Fairfield Council's submission comes after Victorian state government revealed it was freezing the number of pokie machines licensed to operate in the state until 2042. Victoria's move comes as part of the gaming reform being conducted by the Andrews Labour Government, which aims to minimise the harm caused by problem gambling across the state.