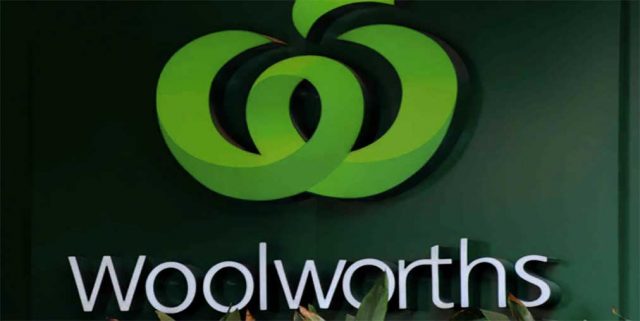 Australian retail company Woolworths has refused to reduce the maximum bet limits on its poker machines.
Last week, the retail giant was urged to phase out its 1400 poker machines in NSW, as well as reduce the maximum bet to $1 on its Australian machines.
However, Woolworths chairman, Gordon Cairns, rejected these proposals at the company's annual general meeting on Thursday.
According to the Guardian, anti-gambling shareholders suggested at the meeting that problem gambling is due to the capacity to place higher bets on poker machines.

The issue was debated last year, with rival grocery giant, Coles, introducing the cap.
Just days before the meeting, Greens MP Justin Field said the company should introduce the same maximum bet limits as Coles and prepare a plan to phase out the machines completely.
"Woolworths promotes a family and community-minded image while betraying people and families with addictive pokies every day," Mr Field said.
"I think the average Mum and Dad Woolworths shareholder would be shocked at their deep investment in poker machines at casino-like levels."
Mr Cairns addressed the issue at the meeting, maintaining his position that "there is no empirical evidence that will improve the incidences of problem gambling."
He then reminded the company's shareholders, who are concerned with poker machine limits, that Woolworths contributed to implementing the voluntary pre-commitment scheme, where players can enter how much they want to spend on a poker machine before playing.
"We are the most responsible operator of gaming machines in Australia and we will have that validated by a recognised world authority from Canada that is coming down to audit us," Mr Cairns said.
A former gambler also spoke at the stakeholders meeting, explaining that she felt she lost 10 years of her life playing the pokies.
Mr Cairns said her story was "heartbreaking" and explained that Woolworths dedicated its time to ensure appropriate safeguards are in place.
"The majority of people who use our facilities come there and have an enjoyable time," he said.
"A minority of people have a problem and we have to address both."
Mr Cairns added that the company would look at imposing a daily $200 cash withdrawal limit at its poker machine venues, similar to restrictions in the Australian Capital Territory, as well as reducing early morning trading hours.
Woolworths owns thousands of poker machines around Australia via its majority stake in Australian Leisure and Hospitality Group, which runs more than 330 hotels.
But the retail giant is unlikely to phase out its poker machines in any state, now that Amazon has launched in Australia. The US retail giant had a soft launch last week and is set to go live on Friday, adding another rival into the mix.
Set time limits on slot machines online
Reputable casinos allow players to set time limits and cap the amount they can deposit too. You can find a range of online poker machines here, which are a lot more interactive than land-based machines. They also don't have the same bright lights land-based machines have. If you want to try them out, we recommend checking out Raging Bull Casino for the best range in games.