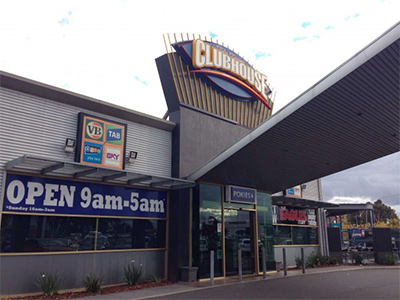 The Victorian government's plan to increase the number of poker machines in Wyndham has not gone down well with the local council.
State Gaming Minister Marlene Kairouz announced last week that new gaming entitlements from 2022 onwards would allow for 80 new pokies at venues in Tarneit, Truganina and Point Cook.
That would bring the total of electronic gaming machines in the region up to 983.
READ: MORE GAMBLING NEWS
The decision has met with stern opposition from local officials who believe the state government has tried to sneak one through the back door.
"The fact that it has been so quietly revealed in the lead-up to a state election is deeply disappointing," Councillor Josh Gilligan told reporters.
"Wyndham already has more than 900 pokies machines that have taken a daunting $105.5 million from our residents' pockets in 2017-18 alone.
"The social harm caused by gambling is well known, with research showing that areas with limited access to pokies have fewer instances of family violence, among other issues.
"The major parties need to face up to record levels of gambling harm and show communities like ours how they intend to address this problem."
Gambling reforms introduced 12 months ago put Wyndham under a partial regional cap of 638 gaming machines in Hoppers Crossing, Laverton, Laverton North, Manor Lakes, Werribee, Williams Landing and Wyndham Vale.
Certain areas of the city fall outside that cap, however, and a government spokesperson insisted the new pokies were not coming into high-risk zones for problem gambling.
"We know how insidious problem gambling can be – that's why we're helping those who choose to gamble stick to their limits."