Woolworths' gaming business is facing severe regulatory penalties for a series of illegal incentive schemes designed to keep gamblers at venues longer.
It emerged last year that dozens of pubs and clubs owned by the Australian Leisure and Hospitality Group (ALH) – a join-venture between Woolies and pub tycoon Bruce Mathieson – were secretly compiling data on punters with the aim of maximising betting activity.
SEE ALSO: ONLINE CASINOS IN AUSTRALIA
Whistleblower evidence confirmed that staff were dishing out various benefits, including free food and drinks, to encourage patrons to spend more money through poker machines.
That prompted an internal review that found 22 ALH Group venues across three states were conducting illegal surveillance on customers and plying regular gamblers with free drinks.
A separate investigation of more than 50 establishments by Liquor & Gaming NSW has resulted in disciplinary proceedings against the Westover Tavern in Ballina and the South Tweed Tavern in Tweed Heads.
"The complaint lodged with the Independent Liquor and Gaming Authority alleges that the practice of supplying gaming patrons free alcohol was systemic at both North Coast hotels," a spokesman for NSW gaming regulator said.
A statement from ALH Group claimed the charges against the two venues related to practices uncovered in 2017.
"An independent of management review into ALH responsible gambling practices was conducted in 2018," the statement said.
"As a result of the investigation ALH took a number of steps to enhance its responsible gaming practices."
Raging Bull Casino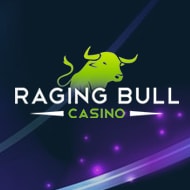 50FS
350% deposit bonus + 50 free spins
read review
Bet Now
ALH Group is now at risk of various sanctions, including fines of up to $110,000 and the potential cancellation of gaming and liquor licences.
But several noted critics of the Australian gambling industry are dissatisfied with the NSW regulator's inquiry and want to know why only two venues are under the spotlight.
"The government needs to explain to the community and the hundreds of people and families affected by Woolworths' unconscionable conduct why this investigation has now run to over 15 months and what happened to the other 48 venues and the systemic failures acknowledged by Woolworths," said Independent MLC Justin Field.
Those sentiments were echoed by MP Andrew Wilkie, who broke open the scandal in 2018.
"We can only have confidence in the NSW regulator's inquiries if they can assure us that all 50 pubs that were originally under investigation have been thoroughly examined and found to be in the clear," he said.
"The community also needs to see the details of Woolworths' own investigations in its venues."
Reverend Tim Costello of the Alliance for Gambling Reform pulled no punches in his assessment of Woolworths' operations in the gambling sector.
"This is disgraceful conduct from the 'fresh food people' which repeatedly claim to be responsible when in fact they are the worst major pokies operator in Australia – keeping venues open as long as possible, lobbying against reform, plying gamblers with free grog," he said.
"Recently installed ALH chairman and Woolworths CEO Brad Banducci should be fronting up publicly to explain his company's behaviour."
The news puts Woolies under more pressure than ever to cash out of the pokies business.
Perpetual Investments, a major shareholder, recently urged the supermarket giant to quit the gaming industry in a bid to bolster its family-friendly branding.
With more than 12,000 gaming machines at over 300 venues nationwide, ALH Group is Australia's largest pokies operator.
MORE POKIES NEWS