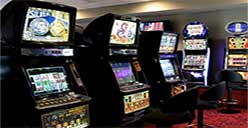 Victorian's pokies losses keep increasing with August 2018 the second-largest monthly loss since 1992.
Poker machines in the state swallowed a whopping $246.2 million, second only to the record losses in 2008.
The Alliance for Gambling Reform released the latest statistics and took aim at Victorian Gaming Minister Marlene Kairouz for accepting an invitation to speak at a "pokies industry conference" scheduled for later this month.
The August losses of $246.2 million is second to the $250.016 million lost in December 2008, after the Federal government's response to the global financial crisis.
The August losses are 5.3% higher compared to what was recorded same month last year. This also brings the year-to-date losses to $1.81 billion.
GUIDE: ONLINE POKIES IN AUSTRALIA
READ: POKIES BONUS CODES
These records according to the Alliance for Gambling Reform are a result of the government's decision to legislate new 20-year pokies licences last year. This the advocates say gives the operators some assurance of tenure and inspires them to increase their marketing strategies and investments in new machines.
A gambling expert at Monash University, Charles Livingstone, said the losses are recurring and have the tendency to increase in the middle of the year.
"This is associated with people's budgeting," he said.
"But generally the fact that we've had increases in gambling expenditure that is well above inflation is a fairly recent trend.
"What it suggests is the industry is marketing new products, getting serious about how it markets its products, which means concentrating in areas where they make the most money.
"And, in Victoria's case, I think it's also largely attributable to the fact that now that the government has allowed them 20-year licences, starting in 2022, they're starting to invest in new machines that are more lucrative [and] expand their marketing."
The Alliance for Gambling Reform also took a swipe at the gaming minister for accepting to speak at the Community Clubs Victoria (CCV) conference scheduled for October 16. The conference to be held at Deer Park Club, within the City of Brimbank, in Melbourne west takes off just two days after the Gambling Harm Awareness Week. Activities include the "showcase of exhibitors with the latest and greatest from club providers."
The director of the Alliance for Gambling Reform, Tim Costello, asked the minister to withdraw from the conference.
"It would be far more appropriate for the minister to meet with people harmed by gambling rather than the industry, which has received far too much favourable treatment from this government given the enormous harm it causes," he said.