Estimated Reading Time: 2 minutes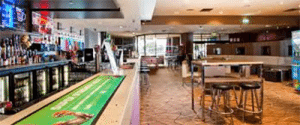 One of Victoria's biggest pokie barons is receiving criticism after The Age discovered he was nominated for several prestigious Australia Day honours by public health service, Northern Health.
Owner of the Epping Plaza Hotel, Alexander Burnside Robertson, was nominated for two awards based on his fundraising efforts after he personally donated more than $3 million to Northern Health over the course of 18 years. Robertson was nominated for a Centenary Medal and a Medal of the Order of Australia. Two other directors of the hotel were also honoured for their community services and charity work.
The Epping Plaza Hotel is Victoria's hot spot for pub gambling, reporting higher gambling losses than any other venue in the state. Housing 100 poker machines, punters at The Epping Plaza Hotel gamble approximately $20 million each year.
Dr Charles Livingstone, gambling researcher from the School of Public Health and Preventive Medicine at Monash University said he was disappointed to learn about Northern Health's support of the Epping Plaza Hoteliers. Livingstone told The Age, "The harm [poker machines] are inflicting on the community is far greater than any benefit which his fundraising efforts have contributed."
However, a spokesperson for Northern Health said they were pleased to support the nomination, stating, "Since 1998, Alex and his family have donated over $3 million to Northern Health, which has allowed the Northern Health Foundation to purchase lifesaving medical equipment and support the next generation of medical professionals through the Alexander Robertson Scholarship. Along with other Australian philanthropists, Alex was rightly appointed as a Patron of the Northern Health Foundation for his ongoing dedication and support." 
Robertson has been a director of Lucky Eights, the company that owns The Epping Plaza Hotel, since 1993. During that time, he has won multiple awards including the 2001 Centenary Medal and the 2011 Medal of the Order of Australia. These prestigious awards were based on his services to the community, business and fundraising activities benefiting Northern Health and the Victorian Football Association.
When asked whether he was concerned about the detrimental effects problem gambling has on the community, Robertson said the responsibility lies with the individual. "So many people are addicted to so many things," he said, "But it is entirely up to the individual person what their pleasure is. Whether it is religion, whether it is sport, whether it is sex or whether it is gambling, or alcohol. Everybody has their own desires."
The Epping Plaza Hotel website describes the venue as, "Conveniently located next to Epping Plaza Shopping Centre, with a unique open-style floor plan. Epping Plaza Hotel offers a contemporary and casual setting with an array of outstanding facilities." The facilities listed include TAB, keno and trackside betting, with no mention of the pokies.
As Nick Xenophon and Andrew Wilke team up to bring the gambling reform back on the national agenda, we expect to see a lot more of media attention relating the pokies and online gambling. Bookmark our website to stay in the loop of news as it arises.