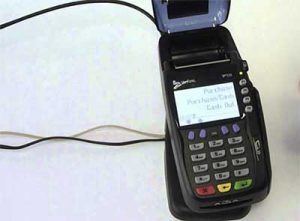 Victoria is cracking down hard on gambling, imposing new restrictions on cash out limits at pokies venues.
The Australian state has introduced a $500-a-day limit on cash out at EFTPOS terminals available in pokies venues like pubs and clubs.
Although ATMs have been banned in venues with pokies, players have reportedly been circumventing the safeguards by withdrawing large amounts over the bar.
Similar restrictions have been implemented in the Australian Capital Territory after a former poker machine addict revealed she had used the loophole to withdraw thousands via the cash out option at a Canberra club to put through the machines.
She took the case public, and an investigation resulted in new restrictions on ACT clubs.
Not everyone is happy with the proposed rules in Victoria, with club operators stating that there is no evidence problem gamblers are using the cash out option in venues.
"There is insufficient credible evidence to support such a change," Clubs Australia said in its submission on the issue.
"There are numerous other reasons why patrons may wish to use cash in a club, including meals, drinks, community raffles, sport and entertainment options."
Anti-gambling groups have also slammed the move, but for different reasons, as they believe the limit is still too high.
The Victorian Inter-Church Gambling Taskforce believe the limit should be $200 a day, similar to Tasmanian laws, to reduce problem gambling rates.
"If the government had set the limit… at $200, they would have had almost no impact on people without gambling problems, but a reasonable impact on people with problems," chairman of the Taskforce, Dr Mark Zirnsak told the Sydney Morning Herald.
"From our perspective, this means a lot of people are going to continue to lose far more than they can afford."
Dr Zirnsak's opinion reflects a 2015 government-funded study which found problem gamblers withdrew an average of $318 per gambling session compared to those without a problem, who gambled an average of $66 a session.
Other restrictions to be imposed include a ban on cashing cheques at pokies venues and purchasing prepaid gambling tickets via credit card.
There will also be an increase in the number of cities which have a cap on poker machines.
While some cities already have capped limits on the number of pokies allowed in venues, there are several areas which only have partial caps. Brimbank, Hume, Maroondah, Wyndham and Frankston, and to the regional areas of Central Goldfields, East Gippsland and Wellington will all now face the full caps
Minister for Gaming and Liquor Regulation, Marlene Kairouz, said the Victorian government is taking "strong action to reduce the harm from gambling in our community".
"We are capping pokies numbers across the state, limiting daily cash withdrawals in venues and restricting betting advertising in our public spaces," Ms Kairouz said.
"This is about protecting people and helping those who choose to gamble stick to their limits."
The Minister also recently announced new reforms on advertising, with plans to ban gambling promotional material in public spaces such as roads and public transport.
The state government is also looking into banning online lottery betting sites, such as Lottoland.
The state-wide reforms have been proposed at the same time the Interactive Gambling Amendment Act 2016 has been enforced, leaving Australians with limited choices.