Estimated Reading Time: 2 minutes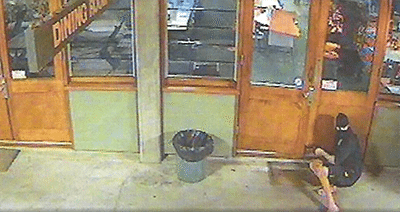 Electronic poker machines in Townsville have been hit by a series of attacks resulting in the theft of thousands of dollars. It is believed one individual is responsible for the crime spree.
Over the past month, three pubs have been targeted, with an unknown offender ripping open the most popular pokie machines to get away with undisclosed amounts of cash. While the exact amount of money stolen remains unknown, the figure is estimated to be in the thousands, with damage to the machines estimated as high as $200,000.
Gaming rooms hit include The Avenues, Bohle Barn and The Bushland Beach Tavern, with one of the pubs being targeted more than once.
Property Crime Detective Sergeant Ben Hunter said, "There has been a number of licensed premises broken into and gaming machines have been targeted and the offender has caused damage to force into the machines."
Early investigations suggest these are calculated attacks where the offender has been frequenting the gaming venues to determine which machines have the highest turnover. The attacks have been caught on camera, but the offender has crouched out of view and kept his face hidden to protect his identity.
Arthur McMahon from the Lillywhite Hotel Group which owns the targeted pubs, said the attacks were quick and only last about 90 seconds.
Mr McMahon said, "About four days after he was at Bushie Beach, he did four Lightning Links [popular pokie machines with the highest turnovers] at the Bohle and then went to the Avenues and did two machines there.
"He came back and had another crack at the Bohle, but the cleaner was there and he turned around and took off. He went back to Bushie from there and you can see where he has tried to jimmy open a door but he must have been disturbed and went. But he came back again and did another two machines."
Mr Machon said while the $200,000 machines will need to be replaced, it is the loss of income that concerns him the most.
He said, "The amount of income we are missing out on is a lot while they are out of action. Patrons will leave to use the machine somewhere else and might not come back to us. It is massive loss of income."

These are brazen attacks and the offender will face serious punishment when he is no doubt identified. Given four attacks have already taken place, it is highly likely the individual will return for another chance at the cash. Anti-pokies crusaders may be without sympathy for the vendors losing money due to these attacks, but theft is theft whichever way you paint it.