The release of the NetEnt Rocks trilogy of rock and roll inspired pokies has got us thinking about the music themed pokies we wish we could see. While it's unlikely that a software developer will create any of these games anytime soon, we've created a list of our dream music inspired pokies just for fun. Let us know about the music themed slot games you'd like to see in the comments section below.
Justin Bieber pokies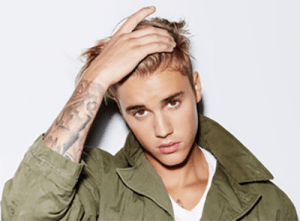 Given the outrageous popularity of Justin Bieber, it's almost surprising that an online game studio hasn't jumped at the chance to create a J-Biebs themed pokies game. We can see it now – the reels filled with Bieber through the ages, starting from his adolescent days of Baby and My World 2.0, ranging all the way to today's more mature Sorry and What Do You Mean. Fans would love to see his iconic bowl cuts and tattooed sleeves together in the one place, where symbols could also feature artists he's collaborated with, like Ludacris and Nicki Minaj, and past love interests like Selena Gomez and Sofia Richie.
Britney Spears pokies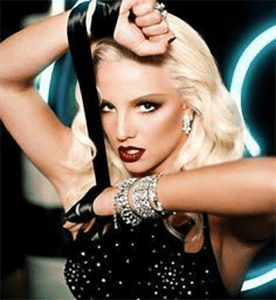 In mid-2016, Britney Spears released her ninth studio album, Glory, exciting media and fans everywhere about the prospect of a genuine comeback. The pop singer has constantly gone from riches to ruin as a result of the struggles of teen fame, with so many iconic looks and songs that would make for an entertaining and fabulous online pokies game. Imagine the reels as we see Britney from the school girl days of Oops I Did It Again to the off-the-rails shaved head phase, to today's more glamorous look. There's great opportunity here for a Vegas inspired backdrop, with bonus features that could draw inspiration from past love affairs like K-Fed and Justin Timberlake, or famous media stories like the MTV kiss with Madonna. Britney's done almost every sponsorship and product partnership imaginable, perhaps it's only a matter of time before she gets her own pokies game.
Beyoncé pokies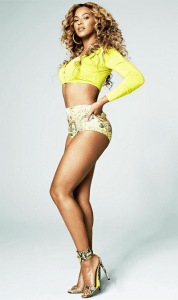 Okay, so Queen B might be a little too classy to sell her name to an online pokies game, but that doesn't mean she wouldn't make for a truly incredible online gaming experience. Beyoncé is known for her incredible stage shows, over-the-top outfits and all-round amazingness, so we can only imagine how cool that would all look compiled into an online slot by the likes of a premiere gaming company like NetEnt. With almost 20 years of experience in the music industry, the game could compile the stylistic days of Destiny's Child with Sasha Fierce and Lemonade to create a game packed with more bonus features, glamour and excitement than we've ever seen before. Don't even get us started on the potential soundtrack!
Adele pokies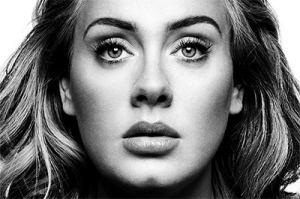 In 2015, Adele became the most Googled musician of the year after the release of her song Hello which immediately became the break up song of the decade. Not only did this song become the first ever song in the USA to sell over a million digital copies in its first week, it also boosted her into the position of one of the best-selling recording artists in the world. While Adele isn't anywhere near as gregarious as the likes of Britney or Beyoncé, surely her status in the music industry deserves her an online casino game. We imagine it could be something along the likes of Microgaming's Immortal Romance, which has been hugely popular with a female audience for years thanks to its romantic, vampire theme. Perhaps an Adele slot game could be similar, featuring her heart-wrenching soundtrack against a romantic game perfect for unwinding with a glass of wine at the end of the day.
Mariah Carey pokies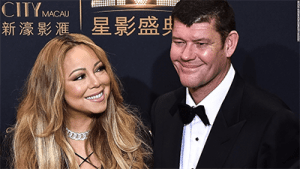 Not only is Mariah Carey notoriously bat-shit crazy, it makes total sense for her to be turned into a music themed pokies game due to her relationship with casino giant James Packer. In fact, we'd like to see the two of them together on the reels, perhaps themed around their upcoming wedding. The game could be set within an extravagant casino, with Mariah Carey in full bridal attire and Packer all tuxedoed up, with other symbols consisting of lavish items like diamond rings, expensive champagne and famous wedding guests like Snoop Dogg, Usher and Nicki Minaj. The game could feature a mini bonus game where the desperate press chase after Carey and Packer for the first to snap a photo of the newlyweds, winning you money for the closest shot you can get. Imagine the craziness, the chaos and the utter flashiness. This is one we really wish was a reality, as it only makes sense that James Packer should find himself injected into the industry he is famous for profiting from.
Motley Crue pokies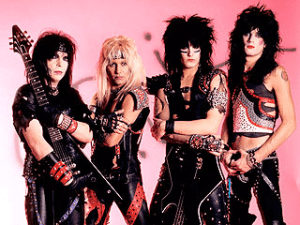 With NetEnt releasing a Guns N' Roses and Motorhead pokies game, we think that Motley Crue would make the perfect addition to this collection. This American heavy metal band are known for their wild outfits, crazy hair, tattoos, hedonistic lifestyles and giant hit songs like Girls, Girls, Girls, Shout at the Devil and Kickstart My Heart. All that rock and roll chaos would translate into a colourful and electric online pokies game, with the extraverted band members Nikki Sixx, Tommy Lee and Vince Neil making for excellent game characters.
While these music themed pokies are purely the result of our imagination, you can play music themed pokies like the NetEnt Rocks collection at trusted online casinos like Slots Million. Sign up for a real money account to claim an exclusive $100 casino sign up bonus when depositing for the first time, and you can play music themed pokies like Guns N' Roses, Jimi Hendrix and Motorhead.