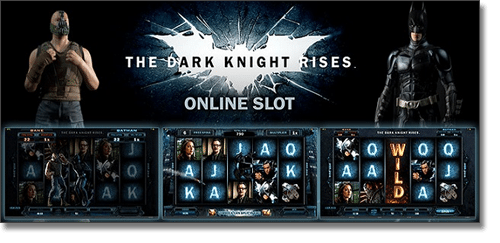 As of Thursday morning, The Dark Knight pokies mega jackpot has reached $5,622,081 at Jackpot City Casino, and continues to rise by the minute as more players flock to Jackpot City to try their own luck at claiming a piece of the action.
The Dark Knight online slot has been a huge hit since it was released in early 2012 and is as popular today as it ever was.
The progressive jackpot format of this game means it's always high on the play lists of punters looking for that truly life changing spin, and at Jackpot City that million dollar win is edging closer and closer to reality for one lucky player.
The Dark Knight not only brings the potential to make you a multi-millionaire, it's also a fabulous gaming experience, especially for those die hard Batman fans. The reels feature images and animation pulled directly from the screen of the blockbuster hit featuring Heath Ledger and Christian Bale and there's a bunch of fun features like free spins, wilds and extra wilds to keep the excitement gauge cranked up to full scale.
Head to Jackpot City to play The Dark Knight for real money bets before some other lucky player strikes it rich.