Estimated Reading Time: 1 minutes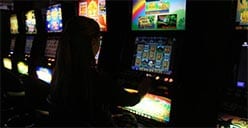 The Tauranga City Council, in the Bay of Plenty region on New Zealand's North Island, is to adopt several measures that could see the reductions of poker machines and subsequently minimise compulsive gambling in the city.
This new approach may include no approvals of new pokies venues and no increases in numbers of machines in existing venues.
The council seeks to adopt the sinking lid strategy in dealing with gambling including gaming machines and TABs. The approach when implemented would over time see the number of gaming machines and venues reduced.
ALSO READ: ONLINE CASINOS FOR NEW ZEALAND
To this effect, the council is revising its policy on the number of venues to be allowed, where to establish them and the number of gaming machines to be allowed in Tauranga.
The chairperson of community and cultural committee, Terry Molloy, says the effects on the socio-economic wellbeing of the people is something the council must consider despite some of the proceeds from gambling being sent back to the community.
This the council believes can be solved with the sinking lid approach especially in lower socio-economic areas as it would curtail the growth and menace of gambling.
According to Terry, the sinking lid approach "will enable people who wish to participate in responsible gambling to do so" but he also believes it will become more of a conscious decision to gamble.
Last year, about two-thirds of residents of Tauranga voted for the reduction of poker machines in the area when the city council asked for their opinion.
Residents could contribute to the draft Gambling Venues Policy 2019 of the council by visiting the Tauranga council web page.
More gambling news