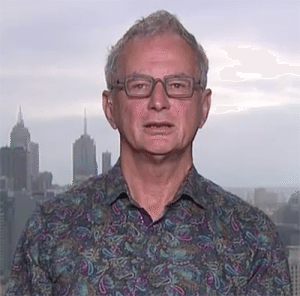 New figures have revealed the Queensland suburbs worst affected by the pokies, with reports showing gaming machine operators are purposely targeting low-income, high-stress areas. Experts have observed that problem gambling thrives in working class suburbs where unemployment rates are high, there are more single parent families and people are searching for a quick solution to their financial woes.
At the top of the list of is Logan, situated south of the Brisbane metropolitan area. Logan locals lost $78,850 per pokie machine between October 2015 and 2016. It's a similar story in Townsville, Mt Isa, Moreton Bay and Ipswich, where pokies losses were recorded at between $57,000 and $61,000 in the past year.
To put those figures into context, that's approximately $20,000 more per year that Logan residents lose on the pokies than on machines in tourism hotspots like Brisbane and the Gold Coast. Surprising, considering pokies around the Logan area can only be found in pubs and clubs, while the tourist areas are home to popular casinos like The Treasury Brisbane and Jupiters Casino.
There are currently 42,860 electronic poker machines operating in Queensland. Last year Queenslanders blew close to $2.25 billion on the pokies, which equates to expenditure of almost $6.2 million per day – or $8,000 per minute in the sunshine state alone.
Dr Charles Livingstone, an expert in problem gambling at the Monash University and spokesman for the Alliance for Gambling Reform said the figures were shocking, but not surprising.
"We know that machines tend to be concentrated in areas of social stress," Dr Livingstone said. "But it's also growth suburbs where people don't look poor but are, or they are under life stresses such as big commutes or families with two parents working to try to pay the mortgage and people are seeking escape from the pressures."
Dr Livingstone has called on the Palaszczuk Government to reduce the number of pokies in high-risk areas. "We're talking about a deliberate policy by the industry to place machines in areas where people are under stress and likely to put more money through them,'' he said.
A spokesperson for the Attorney-General's office said the Queensland government takes problem gambling very seriously and remains committed to a cap on the number of machines and expenditure of $5.5 million a year on treatment for gambling addiction.

Like Dr Livingstone, these results don't surprise us, but they're certainly grim statistics. While the choice to gamble remains up to the free will of a consenting adult, it certainly doesn't sit well that the gaming industry specifically targets lower income areas where they know people are seeking desperate solutions to financial problems.
With the gigantic profits pokies are producing in areas like Logan, it's hard to imagine anything will be done to redistribute these machines, but we hope more can be done by the government to educate residents on the addictive nature of the pokies, or in an ideal world, tackle the underlying problem of unemployment.