Estimated Reading Time: 5 minutes
Are you spending more money on the pokies than you can afford, or simply need a temporary break from the machines? There are plenty of resources available to punters wanting help with problem gambling, so whether you've found yourself addicted to the pokies or just want to quit the one-armed-bandits once and for all, we've provided some of the most effective resources for quitting the pokies.
Contact the National Gambling Helpline

In Australia, hundreds of thousands of dollars are spent each year on support for problem gamblers and those wanting to kick their pokies habit. If you want to break free of the pokies, taking advantage of these resources is a solid first step.
You'll notice stickers and advertisements for the National Gambling Helpline services around pokies lounges, in casinos, in bathrooms where pokies are prevalent and even stuck to the poker machines themselves. If you feel like you're in over your head with the pokies and not sure where to start, give this helpline a call on 1800 858 858. Experienced, professional gambling counsellors are available around the clock to provide free 24/7 support for anyone effected by gambling. The gambling helpline offer the following services:
Free, confidential support for quitting the pokies
A dedicated counsellor who will listen to and understand your concerns and answer any questions you may have
Offer referrals to face-to-face gambling help services
Can post written information and resources to you upon request
Crisis management
Personalised strategies to help you achieve your goals of quitting
Access to an interpreter if you're from a non-English speaking background
Counsellors at the National Gambling Helpline will help you take control of your gambling behaviour, get your money management under control, learn how to think straight when it comes to the pokies, how to maintain changes and put self-exclusion measures in place. So next time you're thinking of throwing a few dollars into the pokies even though you don't really want to or can't afford to do so, pick up the phone and dial 1800 858 858 instead.
Online help services
The National Gambling Helpline services mentioned above are also available online, so if you're nervous about talking directly to another person, you can start by seeking help for yourself at websites like GamblingHelpOnline.org.au.
Along with some self-help services and information portals, you can chat with a counsellor using live chat or email. You can now even sign up with an SMS service where you can choose to receive motivational text messages in the morning or evening to help keep you on track with overcoming your pokies addiction.
The website provides some recovery success stories, which can be helpful to know other people have been in the same situation as you and managed to overcome their problems.
Pokies self-exclusion

Each state in Australia offers a self-exclusion service, which provides the ability for individuals with a gambling problem to ban themselves from participating in certain games or from entering certain gaming venues, including pubs, clubs, casinos and TAB outlets. In most states, offering a self-exclusion program is mandatory and a Gambling Contact Officer can be assigned to assist you with the self-exclusion process.
If you choose to participate, you'll be required to complete a Deed of Exclusion which is an agreement between yourself and your chosen gambling venue which will ban you from entering the premises or using a service for a designated amount of time.
In some states it is also possible to be banned from a gaming venue via Venue Operator Exclusion or Third Party Exclusion, which is where a gaming venue licensee or a person close to you believes your gambling is presenting a problem and applies to the government to have you excluded.
Help quitting online pokies
If it's the online pokies you're having trouble with, it's important to be aware online casino vendors are subject to the same kind of responsible gambling laws as land based operators. When playing at a reputably licensed online casino, you'll find links to all kinds of gambling help services, including popular international organisations like GamCare and Gamblers Anonymous.
Where online casinos can really help you quit the pokies is they too offer self-exclusion services. Within you online casino account you have the control to set all kinds of your own limits, including deposit limits where you won't be able to play for a certain amount of time once you've spent a pre-determined amount of money, or time limits where you'll be locked out of the casino once you've played for as long as you've specified you want to. You can also suspend your online account temporarily, or close your account permanently.
For further information regarding an online casino's self-exclusion policies, head to the FAQ section of the casino at hand or speak to a customer service rep using the casino's live chat function.
Changing your pokies behaviour
When you make the decision to seek help quitting the pokies, one of the first things professional counsellors will help you with is changing your gambling behaviour. This can be difficult if the pokies have become part of your life as quitting will essentially mean changing your lifestyle and you'll need to find a new activity to fill the time you usually spent in the pokies lounge.
A common piece of advice is to implement some practical activities you can do in place of playing the pokies, helping to occupy your time and keep you focused on a more positive activity. Suggestions by anti-gambling professionals include: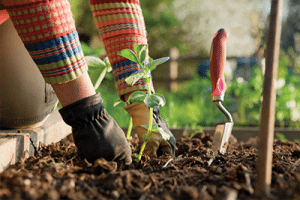 Play a team sport
Go to the gym
Undertake some DIY projects around the house
Spend time outdoors doing something healthy like hiking, gardening or running
Occupy your mind at an adult education class
Join a social group to meet new people
Volunteer
So next time you think of heading out to the pub or logging in online to play the pokies, consider keeping yourself busy with one of these healthy activities instead.
Setting positive motivators
Another common piece of advice when quitting the pokies is to set yourself positive motivators, which are rewards for when you reach certain targets. For example, you might set yourself the goal of not playing the pokies for a week, or saving a certain amount of money. If you hit this target, you may reward yourself by taking your friends out for dinner, going to the movies, or buying that special something you've had your eye on.
To help reach your goals, it can be helpful to set yourself a weekly plan so you have steps to follow in order to hit your targets. For example, your plan for Monday may be to call the Gambling Helpline, while on Tuesday you go to the bank to open a new savings account, Wednesday you sign up for a volunteer program, Thursday you make a lunch date with a friend, and so on. The old adage "taking things one day at a time" can work like a mantra for helping you move forward with quitting the pokies.
Everyone is different and has different levels of addiction, so the plan you implement to help quit the pokies will depend on your own habits. If you need help quitting the pokies, call the Australian Gambling Helpline on 1800 858 858 or visit the website GamblingHelpOnline.org.au today.