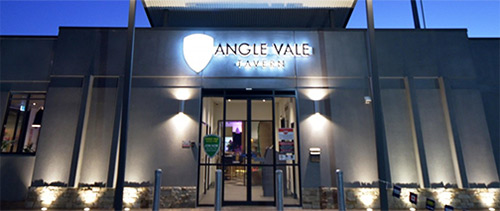 Despite various locations witnessing a downward trend in the use of poker machines, Adelaide's northernmost council, Playford, is still experiencing a rise.
Figures from Consumer and Business Services show average revenue falls of about 10 per cent and a 3 per cent drop in gaming machines nationwide between the 2013-14 and 2017-18 financial years.
In that same period, the number of poker machines in Playford has grown by 10 per cent with revenue increasing by almost 2 per cent for the same venues surveyed.
READ: MORE GAMBLING NEWS
It should be noted, however, that this is partly due to the opening of the Angle Vale Tavern in 2014 – the last pokies venue to open in the state.
Chief executive of South Australian Council of Social Service, Ross Womersley, said much effort is required to help residents in low socio-economic areas like Playford find ways to get out of debt.
The situation, he said, has resulted in "enormous hardship" for families and friends of those addicted to pokies.
"Poker machines continue to be one of the places where people who have major problems continue to spend enormous amounts of money, and in many instances don't have the means to accommodate that spending," Womersley said.
"The most important thing our governments can do to protect people from the harm of poker machine addiction is to introduce $1 bet limits and an arrangement that requires gamblers to make a commitment on how much they want to spend before engaging with the poker machines."
Chief executive of AnglicareSA, Peter Sandeman, said the rise in machine numbers had contributed to the increase in revenue.
He also cited the surge in online gambling as one of the major causes as punters could gamble on their phones from the comfort of their homes.
"Increase the number of pokies in Playford and the gambling goes up, reduce the number of pokies to reduce gambling," Sandeman said.
Another contributing factor he said was Playford's low median household income of $1015 per week, which is lower than Greater Adelaide's median weekly wage.
Sandeman added: "Income inadequacy is a major driver of problem gambling — in desperate times people look for hope even when the odds are hopeless."