Estimated Reading Time: 2 minutes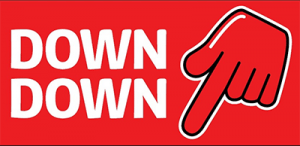 It's not often we see a retail giant taking an active step towards enforcing a change that could mean less money for them, but that's exactly what Coles has done.
Coles has announced its support for establishing $1 betting limits on the pokies – a key recommendation made in the 2010 Productivity Commission's report to reduce problem gambling. Coles, whose hotel group owns over 3000 pokie machines around the country, are willing to see if changing the betting limits will have a positive impact on gambling addiction.
But the manufacturers of Coles-owned pokie machines are making it impossible, with Aristocrat, IGT, Konami, SG Gaming and Ainsworth Game Technology all refusing to implement changes to their software. As Australian legislation states that only manufacturers can alter the actions of a poker machine, Coles' hands are tied and the manufacturers have the right to deny the request.
Not surprisingly, the manufactures aren't the only ones not supporting the bid to establish $1 betting limits. Woolworths, which owns more pokies than any other company in Australia and is Coles' biggest rival, has strongly rejected the introduction of $1 bet limits.
Spokesman for the Woolworth's owned Australia Leisure & Hospitality Group (ALH) David Curry said, "We're not considering it. We don't believe it's evidence-based. There's no betting limits on other gambling products: wagering, Keno, lotteries et cetera.
"We already have industry-leading, voluntary pre-commitment installed on all our gaming machines in mainland Australia, we're the only company to do so."
Although it hasn't been confirmed just how much of ALH's $4.11 billion in revenue was generated from the pokies during the 2015-2016 financial year, the Sydney Morning Herald reported that one industry specialist has suggested the figure to sit around the 80% mark.
Coles CEO John Durkan has expressed his frustration at the manufacturers refusal to implement the changes. He told Fairfax Media, "Us moving to ($1 limits) would have an impact on the rest of the industry and this is why we are not getting the manufacturers to help us," Durkan said. "Coles is determined to do it. We just have to find a way".
Coles has full support of the Alliance for Gambling Reform, with outspoken anti-pokies senator Nick Xenophon calling for a legislative reform and senate inquiry into the manufacturers denial to make the changes.
Xenophon said, "Coles have been behaving in good faith on this – in contrast with the pokies manufacturers who have been behaving like a pack of benevolent bastards."
He intends to launch a Senate Inquiry in the new year to see why machine manufacturers refuse Coles proposal to make machines safer.


Retail experts are left scratching their heads as to why Coles has decided to instigate the $1 betting limits, with the Sydney Morning Herald reporting one retail expert suggested this could be a way for Coles to fire a cannon across at Woolies.
Whether Coles has ulterior motives behind their public announcement or not, the refusal by Aristocrat, IGT, Konami, SG Gaming and Ainsworth Game Technology to change their software suggests just how scared manufacturers are that $1 betting limits could impact their profits. After all, if there's a chance that making these changes could curb gambling addiction, isn't that what we should all be supporting? And if, like David Curry suggests, the changes will make no impact, then what harm is there in giving it a try?
It will be interesting to see what Xenophon's inquiries reveal in early 2017. Bookmark OnlinePokieGame.com to stay in the loop with all the latest news relating to the proposed $1 betting limit changes.