Estimated Reading Time: 1 minutes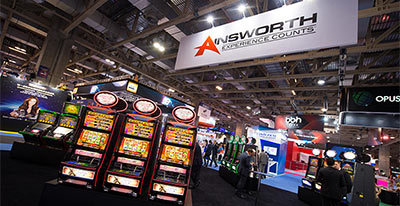 Leading pokies manufacturer Ainsworth Game Technology has slashed in half its profit projections for the second quarter of 2018.
The Australian company is now expecting about $20 million in profit before tax, down more than 50 percent from the $42 million quoted in February's forecast.
The announcement of those figures last Friday saw Ainsworth's share price fall 37 percent to $1.21 – the lowest in six years.
AGT has attributed the drop to slow sales in South America and the late release of new gaming products in Australia.
The firm has indicated to the stock market that expected profits before tax will be about $35 million for the 2018 financial year.
This projection will only be released after US-based gambling company Churchill Downs fulfils an order for new gaming machines before the end of the year.
In a statement to the stock market, AGT said: "While Ainsworth continues its progress to develop a more competitive product range to drive long-term market share growth; several short-term factors have caused profit expectations for the second half of the financial year 2018 to be rebased."
That state added that "shares in the company plunged more than 37 percent, or 73¢, following the announcement, to end the day at $1.21, a six-year low".
Ainsworth CEO Danny Gladstone disclosed that the company was disappointed about the development.
"We operate in competitive markets and our execution this time has not met the high standards our shareholders correctly deserve," he said.
"We are moving decisively to improve our profit outlook and are continuing to progress new product developments and marketing initiatives which we confidently expect to improve our performance in the fiscal year 2019."
Len Ainsworth, who founded AGT in 1995, recently sold the majority of his stakes in the company for $473 million to Novomatic, an Austrian gambling firm.
SEE MORE: LATEST POKIES NEWS