Estimated Reading Time: 1 minutes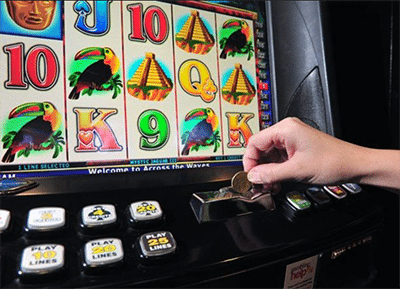 Statistics from the Victorian Commission for Gambling and Liquor Regulation have revealed over $18 million – or a daily average of $50,911 – went into poker machines in Sunbury in the 2016-17 financial year.
The mentioned amount of $18,582,731, according to estimates, can pay for the soon-to-be-built global learning centre.
The town has a total of 230 electronic gaming machines at five venues, from which the two operators not attached to local clubs take about a third of the spending.
READ MORE: GAMBLING NEWS
The 31 machines at the Royal Hotel raked in $5,667,863, while the Olive Tree Hotel's 43 games racked up $5,372,084.
The three others venues are the Sunbury Bowling Club ($3,898,810), the Sunbury Football Social Club ($1,884,696) and the Sunbury United Sporting Club ($1,759,276).
Sunbury Community Health's Bernadette Hetherington expressed shock about the figures.
"As an organisation, we are formulating a response which will focus on community awareness," she said.
"We need people to be aware of the size of the losses, what opportunities from an economic or social point of view we might be missing and trying to advocate for more equity in ensuring venues invest meaningfully in their communities."
She revealed that proactive response to gambling addiction was a difficult task as a community health provider.
"It's a hidden shame – people are just not going to come forward and tell you straight out how much they have lost," she said.
"The type of people attending pokie venues may not be the most adept in socialising."