In casinos and pubs around Australia, there are a few dominant names holding a monopoly over electronic poker machines. We've provided an overview of some of the most prominent pokie machine manufactures in Australia. These poker machine manufacturers will also have an online arm, although if you are in Australia you won't be able to play these games for real money because of the local laws.

Online casinos for Aussies
Aristocrat Technologies

Aristocrat Technologies is Australia's most well-known poker machine manufacturer, with games featured at prominent land based casinos like Crown Melbourne and Crown Perth. This is the manufacture responsible for some of the most popular pokie machines of all time, including Dolphin Treasure.
Officially titled Aristocrat Leisure Limited, this gaming giant is listed on the ASX100 and is widely considered a world leader in gaming solutions. The company has a global team of over 3,000 staff members, is licensed in 240 respected gambling jurisdictions and offers poker machines in over 90 countries. The company mission is to "create the world's greatest gaming experience every day." Aristocrat's corporate headquarters are located in North Ryde, Sydney, with offices also spread throughout New Zealand, Asia, India, Africa, South America, Mexico and the United States.
Aristocrat has a long and proud history stemming back to 1953 when the first Aristocrat pokie machine was created in a small warehouse in Sydney. Since then, the company has grown with advancing technologies, and continues to produce gaming machines that are ahead of the pack . Modern Aristocrat pokie machines offer such features as 5.1 stereo surround sound, portrait style 46" curved monitors, industry leading ergonomic designs and dynamic LCD buttons.
In 2016, the Aristocrat brand was taken to court by a former pokies addict from South Australia over allegations that its machines are rigged and designed to be addictive. The case is still in progress, but if Aristocrat is found guilty of the allegations this could prove detrimental for the gaming giant, whose shares have already plummeted since news of the allegations spread.
IGT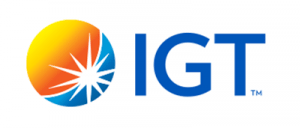 International Gaming Technology (IGT) is a world leader in the design, manufacture and supply of electronic poker machines, holding a 70% share of the gaming market. While it has become the number one gaming provider in the United States, IGT also has a strong focus on the Australian and New Zealand markets. The company is listed on the New York Stock Exchange and has corporate headquarters in London, while also operating offices out of Rome, Las Vegas and Rhode Island. IGT employs over 12,000 staff globally, with services also branching out into lottery and sports betting. While IGT has a strong presence in the online gaming industry, in Australia the company is only licensed to operate offline.
IGT went public in the 80s, creating some of the most innovative poker machines the industry had seen at the time, including the Players Edge video poker machine and one of the first ever pokies operated by a micro-processor, the S-Slot. Over the years IGT also launched the 720 Multi-Ways Xtra system which offered 720 active paylines – a ground-breaking feat at the time. The company really shot to fame with the launch of Megabucks, which was the first progressive jackpot pokie machine in the world to come with a base jackpot of one million dollars (although, in Australia the jackpot starts at $250,000).
In Australia, IGT pokies come with a minimum bet of $0.01 and a maximum bet of $1.00 per spin. Popular titles at Australian casinos and land based venues include Major Money and Cleopatra.
Ainsworth Game Technology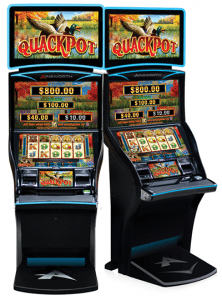 Ainsworth was founded in 1995 when gaming guru Len Ainsworth left Aristocrat to start his own poker machine venture. Len's vision was clear – to become the leading manufacturer and supplier of gaming solutions. He remains the Executive Chairman of the company, and is known in the global gaming industry as pioneering many of the major design and technical innovations in gaming machines over the past 62 years. While still overshadowed by Aristocrat, Ainsworth has become a firm leader in the design and manufacture of electronic gaming machines, with Ainsworth pokies found all over Australia. The company is publicly listed on the Australian Stock Exchange, with corporate headquarters in Sydney and operations running out of Las Vegas, Florida and the UK.
Recently, Ainsworth has impressed punters and industry professionals with the release of its A560 and A600 series of gaming machines. The latest cabinet designs, the A600 ST series offers a sleek, classic design, with a programmable OLED or LCD touchscreen play deck and dual 27" LCD screens. It's estimated that over 10% of all poker machines in Australia now carry the Ainsworth brand.
Can I play pokies from these manufacturers online?
While these pokie machine manufacturers do offer some online games, they are not available for Australian players. Aristocrat, IGT and Ainsworth operate under the strict rules set by the relevant gambling jurisdictions, with Australia's gambling laws preventing these companies from offering online games to Aussie punters.
Don't let that put you off playing online, as our recommended online casinos offer pokies from some of the best software providers in the gaming industry. When playing pokies online you'll find games from global leaders like BetSoft, Microgaming, NetEnt, Quickspin, Playtech, iSoftBet, Play'n Go and many more, with these game studios leading the race when it comes to online pokies.