Pokies are often perceived as games favoured by lower wager, more recreational players, as their minimum bets are considerably lower than table games like blackjack, roulette or baccarat. But the beauty of pokies is the betting options are so variable, that even low denomination games can be played for serious wins by changing the way bets are placed. Players have the power to choose to play across all paylines using the maximum bet, which opens up the possibility for some phenomenal wins.

Featured casinos
Most online progressive pokie games will only allow players to play for their jackpots if the maximum stakes are placed. Betting the maximum stakes will not only activate jackpots, but generally provide much bigger payouts and present higher chances of entering bonus rounds and triggering free spins.
If a game utilises traditional paylines, playing the highest level of paylines will also allow for more chances of winning combinations, while some progressive games offer jackpots when a certain combination appears on one of the paylines (typically the final payline, so we must have all activated to have a shot at winning the big prize).
How to bet big in pokies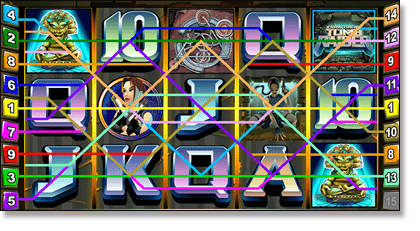 Betting the maximum stake and playing across all paylines is the way to roll in pokies if you want to be eligible for maximum payouts and large jackpots, but these kind of bets don't come cheap, especially online, and are suitable for high rollers and those punters willing to risk it to get the biscuit. While the fear of losing a hefty sum of cash over a few spins is real, for those who have the means to bet big, the possibilities of reaping in even more is an exciting temptation. For high stakes players, there is no better way to play pokies.
To activate the possibility for these big wins, there are two simple steps you need to take. Firstly, place the maximum bet possible, using the maximum number of coins a game will allow. The maximum bets will fluctuate hugely in different online pokies games, with some maximum bets allowing only a few dollars, with the highest available bets you're likely to find online around a few hundred dollars for one spin. Once you've placed the maximum bet, you need to change the amount of lines you are playing on. Playing one or a handful of lines means you are missing out on the potential wins that may appear elsewhere on the reels, so you need to play all lines.
Many online pokies will offer the convenience of a Maximum Bet button, where all you need to do is press this and the hard work is done for you, while many will also utilise the modern 'ways' format, where 243, 1024 and even 3125 winning ways are auto-activated so you don't have to worry about paylines.
Progressive slots where all paylines/and or max bets must be played to activate jackpots:
As mentioned above, many online pokies with the biggest wins and highest jackpots will only be eligible for players placing the maximum bet and playing all pay-lines. In some cases, only the max paylines are required, only the max bet is required, or both are required. Some of these games include:
Major Millions – this progressive jackpot pokies has offered record wins in excess of a million dollars. To be eligible for the jackpot, players must play all 15 paylines and place the maximum bet of $3 per spin. Being a progressive jackpot, the prize up for grabs is constantly changing but forever delicious.
Mega Moolah – holding records for some of the largest online pokies wins in history, Mega Moolah is a progressive jackpot slots game responsible for creating a few millionaires. Players are eligible for the jackpot even while playing the minimum bet of $0.01, however every single payline needs to be activated in order to activate it, so the minimum to play for the jackpot to be active is $0.25, but the higher your bet, the better chance of bringing up the jackpot wheel.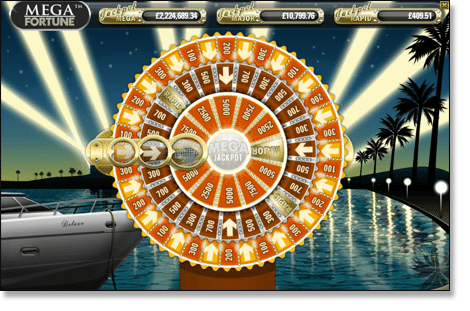 Mega Fortune – This Net Entertainment beauty rivals Mega Moolah for the largest online slots progressive jackpot on the Internet, and as players, that's what we love. It has paid out a world record pokies prize of EUR €17.8 million (AUD $25.6m) and holds the classic five-reel/three-row format. Those playing the maximum number of coins per spin have the best chance of winning through to the three progressive jackpots on offer, and you should always have the 25 paylines activated.
Treasure Nile – this is another one of those pokies game you shouldn't concern yourself with unless you're prepared to place the maximum wager per spin in order to win the tasty progressive jackpot (which stands on average around the $90K mark). Luckily, the max bet in Treasure Nile isn't too painful, at $4.50 per spin playable over all lines.
King Cashalot – this old Microgaming favourite has been around for ages and remains popular to this day. This medieval-themed progressive jackpot pokies starts with a minimum jackpot of $125,000 and has resulted in some million dollars wins. Players must bet the maximum of $2.25 over all pay-lines to be eligible for the jackpot, as even landing the winning combinations on anything less than the max bet will not trigger the win (and you'd hate to be that guy!).
Hall of Gods – one of Net Entertainment's most popular releases with its alluring three-tier progressive jackpots, Hall of Gods can be played for as little as $0.20, with a maximum bet of $50.00. The game's paytable states the chance of winning the progressive jackpots is based on the size of the players bet, so bet high to activate those high rewards. A thoroughly entertaining online slot title.
The examples above are a small handful of the big winning pokies that only open up the major prizes for the bigger wagers. However, so you can see, some have maximum bets for only a few measly dollars, so the jackpot's aren't necessarily just for the high rollers.
Where to play online pokies for big wins
Online pokies are found in abundance at leading, secure online casinos, with flawless graphics and innovative game play offering something for all tastes and interests. Pokies can be played for free in practice mode, so you can familiarise yourself with the difference between placing across all pay lines and placing maximum bets and how this differs the game play before moving on to sign up and play the games for real money. Once you've seen how much bigger the wins can be when playing this way, it'll be hard to imagine how you ever got by placing minimum bets over single lines. Some of our favourite virtual casinos for the best range of pokies are:
Casino-Mate.com – you'll find literally hundreds of pokies at Casino Mate, with slots of all variations from progressive jackpot pokies, to MegaSpin pokies and everything in-between.
GdayCasino.com – a fantastic and exclusive range of online pokies at G'Day, including player favourites also available on mobile devices like South Park, Jack Hammer, Starburst, Reel Rush, Aliens and Fruit Shop.
RoyalVegasCasino.com – offering an extensive selection of virtual slots with a bunch of the big name jackpot pokies, RVC is one of the finest casinos you'll find on the Internet.
Each of our recommended casinos are compatible with mobiles and tablets – just tap on any of our links directly from your device, register and account with no cost obligations, and check out the range of titles legally available for Aussies to play.