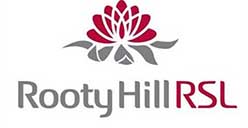 Mounties and Rooty Hill RSL clubs have been issued penalty notices from the NSW independent gaming regulator for failing to make available details of their gaming profits after a request by an SBS news journalist.
The two teams, which are two of the largest NSW pokies clubs, breached financial disclosure rule for failing to disclose their pokies profit, staff pay packets and travel spends. This comes after an investigation by SBS News.
The investigation last February revealed registered clubs including Fairfield RSL, Dooleys Lidcombe Catholic Club and Cabra-Vale Diggers, which are in one of the most disadvantaged parts of Sydney, were mismanaging proceeds from poker machines. Appropriation of the the millions made from the poker machines go into huge executive salaries and overseas staff travel.
As required by law, the clubs are supposed to provide detailed financial information whenever requested by a club member through writing.
However, Mounties and Rooty Hill failed to disclose information to an SBS News journalist after granting a provisional membership. The clubs cancelled the membership after the journalist's request for information.
In its bid to ensure transparency, the Office of Liquor and Gaming NSW has imposed a fine of $1,100 on each club.
A spokesperson of the regulatory body said, the requested disclosure by the journalist "should be provided to her given that she was legally entitled to it at the time of the written request, even though her applications for full membership of both clubs were subsequently rejected."
The spokesperson for the OLGR said they were "liaising with both clubs and have requested that they provide the outstanding information."
A request from another SBS News journalist was rejected by Rooty Hill on the grounds of unspecified error in his membership. His provisional membership was subsequently cancelled.
However, Mounties provided the second journalist with the disclosure request but later cancelled his provisional membership.