Estimated Reading Time: 1 minutes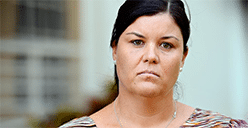 The Attorney-General and Minister for Justice of the Northern Territory Government of Australia Natasha Fyles says a package of measures to assist those suffering from gambling compulsion will be put in place.
Minister Fyles said the government has introduced a measure to promote responsible gambling and prevent its negative repercussions.
Actions, including lowering the government's cap on community gaming machines in the NT from 1852 to 1734 and a multi-venue self-exclusion system is to be implemented in pubs and clubs.
It also includes Community Benefit Fund Gambling Amelioration grants of $7.6 million of which more than $3.4 million will fund the Amity Community Services and their gambling harm minimisation and education programs in a space of five years.
In addition, over $3.5 million will support Somerville Community Services and their financial counselling and gambling related programs over a five-year period.
Minister Fyles said: "Having a cap on the number of gaming machines in community venues is critical to a responsible gambling regime."
NT Director-General of Licensing Cindy Bravo has backed the multi-venue self-exclusion system, NT Gambling Care, which will aim to provide a secure system that will enable patrons to exclude from multiple venues; and will give counselling providers the capacity to input patrons they are supporting to self-exclude, without requiring the patron to attend the venue.
It will also allow a patron to choose to exclude from a number of venues in their entirety or parts of a venue that offer gambling activities for a minimum of six months and up to four years.
"NT Gambling Care is a big step in the right direction for dealing with addictive behaviours and gaming machines," Minister Fyles said.
"The system is based on the system that has operated in all NSW clubs for the past 13 years. I commend the Territory's pubs and clubs for taking this initiative."
She also announced that pubs and clubs have the option to use cards or ticket-in-ticket-out systems as a way of policing who enters the establishment.
Australia has gone through a period of change in gambling after last year clamping down on online offshore casinos.