Web apps provide a great way for online punters to play mobile pokies for real money. If you're looking for the best, most trustworthy mobile casinos to play cash games directly over your mobile web browser, tap any of the trusted web app links below.
Compared to the coverage and usage of native applications (downloadable mobile application software), we don't hear much about the Web app. In fact, many people with access to modern technology aren't even aware of what Web apps are, and what they can do. So what is a Web app? In order to reach a clear definition, we need to establish the distinction between native and Web applications.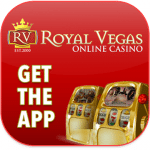 Native app: A native application, also know as a download app, is mobile software required to be installed on the the mobile/tablet (or other compatible) device, and written and designed specifically for certain operating systems. They either come pre-installed, or can be installed via application distributing platforms, what we know as app markets (Apple's App Store, Google Play, Windows Phone Store, etc). These types of apps are those which have become so popular since smartphones hit our shelves. Royal Vegas Casino is one of the few reliable online casinos to offer a downloadable app – tap our buttons to get the native app for your respective mobile model.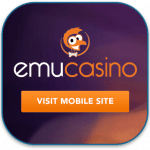 Web app: A Web app, also known as a browser app, can be any application software offered over the Internet through Web-browsers. More specifically, and what we will detail on this page, it is application software designed and coded in browser-supported programming language/technology, such as HTML5, Java, JavaScript, Flash, Silverlight and CSS, and relies on a Web browser (and a data connection) to operate. A key difference to the native app is that a browser app can be accessed across all data-enabled devices, irrespective of the brand.
How this affects real money mobile pokies
Gaining access to real money native slots apps can be difficult in Australia due to government restrictions. But accessing online casinos which cater to Australians, via our mobiles or tablets, is easy as pie (that is eating a pie, not making one). Tap here or on any of the above casino icons, and you are instantly taken to the mobile-friendly casino platform. From there, creating a Web app is less than a 30-second task.
What the Web app does: for mobile or tablet consumers, the Web app performs specified tasks which are often essentially the same tasks as those of native app's – in our case, providing entertaining, real cash pokie games. Just like the way the YouTube videos we watch on phones/tabs download their software to our device for local processing, so too does the browser-based app.
How to create a web app
Once we have navigated to the correct URL, we must access the in-browser settings which display the Internet options:
For Apple users: Tap the 'Action' button which resides at the bottom centre of the phone, directly above the home button (shown in the image to the right).
For Android users: Each device has a slightly different display, but accessing the in-browser settings, as shown in the above rightmost image, is done more or less the same way on each platform.
For other smartphones/tablet users: Same process – access your in-browser settings and the option to add the current page you are on to your homescreen, as a unique Web app, will be available.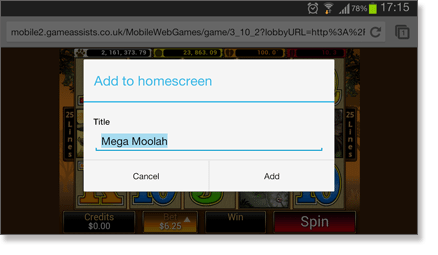 Once you have hit 'add to homescreen', create the title you wish to be displayed under the icon on the homescreen. As you can see in the image to the left, browser apps can be created for specific slot games as well, and not just the actual preferred casino, making it all the more convenient for the player to get in to the game – with one tap of a button. So if you have a few favourite games you'd like added to your homescreen, simply access those titles via your browser, and repeat this simple process for each one.
Now tap 'add' and you will see your newly created Web applications displayed on your homescreen (shown below on a Samsung Galaxy S3). These will allow you to play real money pokies within seconds, just as a native application would, without taking up nearly as much space.
What are the advantages of web apps?
Web applications own the unique advantage of running on common browsers, so a compatible browser is all that is needed.
They can be accessed on the majority of data-enabled smartphones, tablets and smart TVs – known as cross-platform compatibility, which inherently widens the audience reach and is significantly more convenient for the consumer.
When designers and coders create these applications, device-specific customisation is a simple process and such apps are often a lot cheaper and quicker to build and maintain – so these applications aren't going to cost the user any money.
Browser applications take up little if any disk space on the device, and are easily introduced to new devices with in-built browsers.
Delivering version updates for Web applications is easy because everything is automatically launched through the browser – there is no need to distribute and install new software on the millions of devices which might own the app.
Are there any drawbacks? So far it's been all praise for these lesser known browser applications, but there are a couple of disadvantages which should be noted:
They rely on software and files accessed via the Internet, and so if data connections are disrupted, the app will no longer work. Native apps require network connection much less frequently, and thus do hold an advantage in structural security. However, with new technology in development for offline Web applications caching, the possibility to download browser apps locally for offline use is real.
Browser applications are reliant upon the server/company distributing the service. Hence, as opposed to native apps which continue to function even after the designer/company of the product is no longer in operation (case in point: Flappy Bird), browser apps would be discontinued if the proprietor shut down.
The future of mobile software applications
Experts are already predicting the recession of the native app and an increase in the use of browser-based applications. Why is that? It's because the use of the mobile Internet is increasing at a rapid rate and becoming more sophisticated.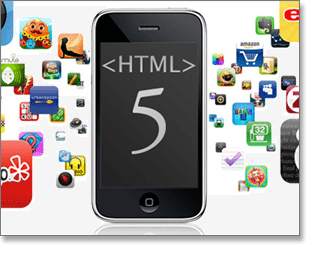 That means more applications are being built in browser-language and formatting such as HTML5, capable of performing what dedicated native apps can do. Consumers are therefore going to be more likely to use the functions of a browser-based app, as opposed to a native app.
Furthermore, social networking sites such as Facebook and Twitter are predicted to come pre-installed on new products.
Designers are expected to utilise Web apps to reach a wider audience, and customers are also expected to latch on to the conveniences of such apps – quicker access and eventually, better use of technology – as we move towards a multi-platform landscape.
Excited by Web apps as much as we are?  Sign up for an account with Raging Bull Casino, our top-rated casino site for players from United States and create your personal browser application for direct access to your favourite slots.