Estimated Reading Time: 3 minutes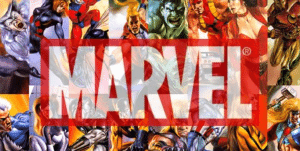 It has been revealed that Playtech, one of the leading developers of online casino software, will no longer be offering its hugely popular Marvel Comics range of online slot games. Online casino sites offering these games have been advised to remove all Marvel titles and Marvel-related promotional materials by March 31.
The Marvel pokies range is much loved by comic book enthusiasts, especially the Marvel progressive jackpot collection which includes The Incredible Hulk, X-Men, Captain America, Iron Man, Thor, Wolverine and the Fantastic Four.
A spokesperson for the company has reported the removal of Marvel games is due to the expiry of Playtech's licensing deal with Marvel Studios.
Marvel Entertainment was acquired by Disney in 2009, with Disney announcing in 2013 it would not be renewing any slot machine licensing agreements, as part of an ongoing effort to maintain a family-friendly image.
The Disney brand has always been firm about its opposition to gambling, not allowing casinos on board its cruise ships and fighting the government to keep casinos away from the Disneyworld theme park in Florida. Back in 2013, Disney had to fight off accusations of hypocrisy after casino giants like Las Vegas Sands claimed Disney's acceptance of slot revenue while advocating against casino gambling demeaned the company significantly. With the Marvel slot licenses officially due to expire, Disney can finally wipe its hands clean of these negative allegations.
While Marvel slot fans will be hugely disappointed to see their favourite pokies removed from online casinos, it's a case of one door closing and another one opening for Playtech. In February 2017, Playtech signed its largest ever branded content deal with Warner Brothers Consumer Products, which just so happens to be the owner of DC Entertainment – Marvel's biggest rival.
The Warner Bros partnership gives Playtech an exclusive multi-year content deal to license and create an extensive catalogue of DC Comics branded online casino games. Playtech has revealed plans for slot games such as Batman VS Superman: Dawn of Justice, The Dark Knight Trilogy, Suicide Squad and Justice League. These creations will build on the small offering of DC-branded slots already offered by Playtech, which includes Batman & The Joker Jewels, Batman & Catwoman Cash, Batman & The Penguin Prize, Batman & The Batgirl Bonanza, Superman and The Green Lantern.
CEO of Playtech Mor Weizer said: "This is a hugely significant deal for Playtech…We've had phenomenal feedback from our licensees based on the high-quality and calibre of the DC-branded games we rolled out in 2016. Today's agreement takes this launch strategy to the next level by allowing Playtech to expand its robust offering with an array of new games branded to blockbuster DC film titles. In addition, these new titles will contribute to the growth of the prize level of the DC Super Heroes Jackpot."

There is no doubt that the loss of Marvel slots will come as disappointing news to gamers and casino vendors, with a large and impressive collection of games essentially going to the ethers. However, there's no point crying over spilt milk so it's best to look at this in the most positive way and get excited about what the DC range of games has in store.
For fans of the Marvel progressive jackpot pokies range, Playtech is urging players to give its Age of the Gods slot series a go. The Age of the Gods games work on a very similar format to the Marvel progressives, with the same shared network, but with games themed around a series of gods and goddesses. Playtech will also be focusing on the DC Super Heroes Progressive Jackpot range as a replacement.
Players can get access to the full range of Playtech games at one of our top-rated real money sites, Casino.com. Casino.com is powered exclusively by Playtech, with some tempting bonus offers available for new players.