Estimated Reading Time: 3 minutes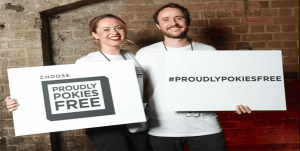 Support for the Proudly Pokies Free campaign is starting to grow after the inaugural Proudly Pokies Free event took place in Sydney in late October.
The first event of its kind featured live performances from musicians including Tim Freedman of The Whitlams, The Preatures, Joyride, World Champion, Wild Honey and Bad Deep DJs, with the intention of raising awareness of problem gambling and reducing the number of poker machines in clubs and pubs across Australia.
The campaign has already received major support from the City of Sydney, with Lord Mayor Clover Moore voicing his concern about the impact of the pokies on the city's social and live music scene.
Moore said, "Sydney's nightlife has long suffered at the hands of poker machines – the past three decades has seen entertainment rooms in hotels being converted into gaming rooms, with lost opportunities for live music, pub theatre and cabaret. The City works hard to support local businesses and encourage a lively and engaging creative culture everyone can enjoy. The Proudly Pokies Free campaign complements our OPEN Sydney Strategy in that it is seeking to promote a safe, inclusive and diverse night time economy."
The Proudly Pokies Free campaign is led by siblings Anna and Tom Lawrence, with the aim of making it cool for venues to operate without the financial benefits afforded by poker machine revenue. The team hopes to create change in Sydney and the rest of Australia by supporting and promoting businesses that choose not to offer pokies, and pushing for those that do to get rid of the machines.
The campaign is forming roots in Sydney as New South Wales has more pokie machines than anywhere else in the world except for Nevada. NSW was also the first Australian state to legalise the pokies and houses over 50% of the countries 200,000 poker machines. Proudly Pokies Free is supporting, celebrating and promoting venues that don't have pokies to help create a positive alternative vision for Sydney's venue culture.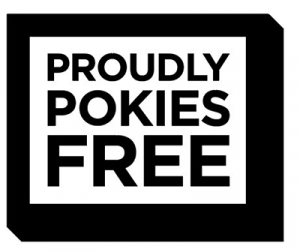 Tom Lawrence said, "We're celebrating all venues without pokies — small bars, breweries, art spaces, live music spaces, to create that pokies free venue culture. These places are part of a culture and model that doesn't need pokies. We've had interest from Adelaide, Melbourne, the NSW Central Coast and Newcastle. It's about organising those people, creating in the everyday person's mind that there's a difference between pokies and pokies free venues. You'll see people start to choose pokies-free venues, they'll look at the places without them."
Anna Lawrence said the campaign will soon start focusing on venues that currently do have poker machines in the hopes of "weaning them off" by proving that a venue doesn't need gambling profits to survive. She said venues like Petersham Bowling Club have transformed their pokies rooms into stages and another venue changed its TAB room into a pinball room.
Tom hopes the Proudly Pokies Free campaign will show pub and club vendors that people want venues with more entertainment and less gambling. He said, "You see these places become more family friendly, offer more things. Pokies have created lazy venues. It makes sense, you create a venue where people want to be. It's how business should survive, not just sit back while people slap away. The biggest thing for us, and what we've witnessed in our age group, is a bit of indifference. We've grown up with it, we don't know much different. It's affecting everyone, not just the people who play them."
Proudly Pokies Free strongly supports Nick Xenophon, Andrew Wilke and The Alliance for Gambling Reform in their bid for a national pokies reform, including the push for $1 maximum bets and the removal of features that are designed to deceive.
Want to stay in the loop of all the latest pokies and casino news? Bookmark our site and check back regularly for updates.