Estimated Reading Time: 1 minutes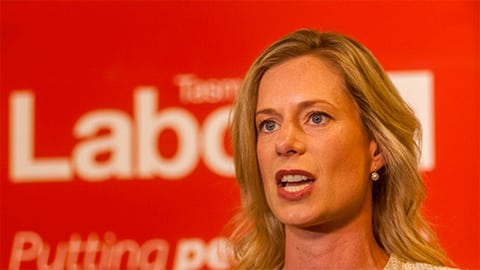 Tasmanian opposition leader Rebecca White has doubled down on Labor's strong stance against poker machines.
Prior to the March election, the Labor party campaigned on the policy to remove all electronic gaming machines from the state by 2023 – a sharp contrast to the position of the Liberal government.
READ: MORE GAMBLING NEWS
Speaking at the ALP's state conference in Hobart, Ms White was vocal in her anti-pokies sentiment and vowed to maintain her party's stance.
"Labor recognises that poker machines are the source of so much pain and poverty in the community," she said.
"Quite simply it was, and still is, the right thing to do."
The conference also saw all ALP members voting on the senate preselection ticket.
Ms White disputed Liberal claims that Tasmania is enjoying a golden age, and used the opportunity to address issues on abortion access, educational outcome and rental crisis and the two per cent cap on public sector wages.
"Tasmania needs a government that is compassionate, a government that focuses on people, a government that put their interests before vested interests," she said.
Ms White urged the party to set a foundation for a winning government, personally pledging to "do a better job of promoting our ideas, communicating our values and listening to Tasmanians".
"I recognise that the Labor Party still has work to do to build trust with voters, particularly those who have drifted away since 2010," she said.
Ms White termed the party's controversial policy on pokies games prior to the March election as a brave decision.
Labor's opposition to gambling provoked powerful lobby groups, leading to a state-wide campaign against the party.
She criticised the "millions of dollars worth of negative television advertising paid for by vested interests" while praising the ALP's field campaign.
"We had a once-in-a-lifetime opportunity to remove the source of so much pain, suffering and poverty in our community and we took it," Ms White said of the pokies policy.