Estimated Reading Time: 2 minutes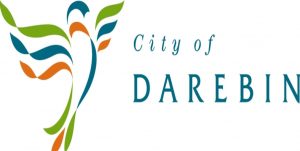 Councillors in Melbourne's Darebin council area passed a motion on Monday to ban any sporting club that earns revenue from electronic poker machines from using sporting grounds or venues owned by the local council. The ban not only applies to clubs that operate pokies, but would also apply to any sporting club that receives sponsorship money or funding from anywhere within the poker machine industry.
Under the motion, all sporting clubs with poker machines will also have any council grants or sponsorship they receive reduced in line with the revenue they receive from gambling.
If the motion goes ahead, Darebin sporting clubs will have until 2020 to comply with the ban.
The Darebin Council area sits at number nine out of 70 Victorian council areas in terms of gambling losses, with an average of $230,394 lost on the pokies across the council's 13 gaming venues each day.
Darebin councillor Susan Rennie told the Preston Leader the clubs rely on the poor and vulnerable to maintain their finances. She believes the ban is necessary as part of the council's duty of care to prevent problem gambling.
"Harmful gambling causes almost as much a burden as depression and alcohol related disorders," she said. "You can't be in the sport and well-being business and also be in the pokies, misery and addiction business."
The council says it would work with affected clubs to work out transitional plans to help reduce their financial dependence on gambling. Advice will be taken from the North Melbourne football club, which is the only club in the AFL without pokies or reliance on gambling revenue.
The Northcote Park Football Club, which operates 85 pokie machines, said it will struggle if the ban goes ahead. The club profited $4.2 million last financial year from losses on the pokies, with money helping to pay taxes, league fees, ground fees, bills and ongoing costs.
Club manager Dennis McNiece said: "We will not be able to compete in Division 1 football. (Gambling) is a revenue source that allows us to exist. (This decision) will impact on jobs, impact on sport, and impact on the community all over."
McNiece said "I'm not married to gambling and if they came up with an alternative I'd love it. But no one is going to come along with a golden egg and give you all this money."
He said the council failed to notify sporting clubs about the vote, calling it "narrow minded" and "disappointing."