Estimated Reading Time: 2 minutes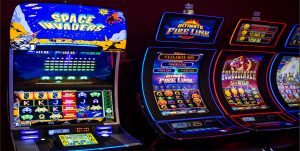 A gaming industry expert believes that no matter how innovative electronic poker machines become, they won't cut the mustard to attract millennials.
The remark comes from Rob Tercek, an executive consultant on strategic initiatives, during his keynote speech at the recent American Gaming Association (AGA) and PricewaterhouseCoopers (PwC) gaming conference in the Wynn Encore resort in Las Vegas.
The major focus of the conference was on gaming trends and innovation, with skill-based pokie machines making the biggest splash. Despite the innovative concepts in casino gaming that were showcased, Mr Tercek said the gaming industry is severely lacking when it comes to creating the casinos of the future. He believes the real future lies in mobile gaming, as smartphones and tablets already provide a more entertaining gaming experience than the electronic gaming machines found on a casino floor.
He told the Las Vegas Journal Review, "When you compare mobile games to the casino games, the casino games disappoint. Players are now conditioned to play with a touchscreen or with augmented reality or virtual reality. To them, it (pokies) looks like something that was designed in the Soviet Union in the mid-1980s."
Tercek said classic slot machine symbols like cherries, gold bars and bells date back to the late 1800's and do not have what it takes to appeal to the millennial generation. He believes that despite the addition of exciting and innovative new sounds and visuals, the concept remains the same and is too basic for the younger generation who have grown up with advanced gaming technology.
"When millennials walk through the casinos floor, what it's saying is, 'This is not for you. This is an artifact from a bygone era,'" Tercek said.
The example he used to strengthen his argument was the latest release from one of America's largest gaming manufacturers, Scientific Games. While the company had just launched a ground-breaking electronic poker machine with the first ever skill-based bonus feature, the machine still uses the traditional reel design and is based off the Space Invaders game popular in the late 70's, offering nothing with the millennial player in mind.
Despite Mr Tercek's opinion on the future of the pokies, he also pointed out the slot machines in Las Vegas accounted for 64% of all gaming revenue earned across the state, so the lack of appeal to millennials is not yet problematic.
The generally accepted theory is that the millennial demographic simply does not have an interest in gambling on the pokies or games of chance, but industry professionals also speculate this could be due to the lack of disposable income of the age group.
A report released by the US Census Bureau said that adults aged between 18 and 34 in the USA earned an annual income of "roughly 20 percent less than what Baby Boomers made at the same age. The data might provide at least a hint as to why millennials seem averse to games of chance: they can't afford the risk."