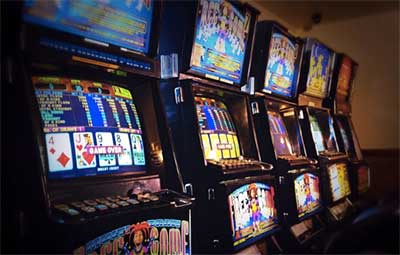 Despite the quest of the Australian Football League to make the game pokies-free and a number of Victorian clubs seeking to abandon gaming revenues, the Essendon Football Club is putting in place measures to continue benefitting from poker machines.
The club is in negotiations with the City of Melton for an extension of its lease at the Melton Country Club where it operates 89 poker machines. The Bombers, who recently achieved an operating profit of $4 million, want the lease for the venue to be extended beyond 2022. They also operate 101 poker machines at Windy Hill.
Essendon made $11.85 million from poker machines in the 2016-2017 financial year. According to The Age, the club is now is in negotiations to continue operating pokies at the City of Melton beyond 2022.
A document from the council reads: "EFC are seeking the greater security of tenure of the premises given it is now in the process of negotiating the next round of gaming machine entitlements for the venue with the state government, for the period of August 2022 to August 2042."
As the club's poker machine rights in Victoria expire in 2022, it is believed that negotiations for a 20-year licence renewal are underway. The Bombers want an initial four-year extension of the current lease that expires in 2022, with the possibility of extending it in five periods of five years each.
Essendon pays $290,000 annually to the City of Melton, but some councillors are not comfortable with the fact that the municipality leases properties to house poker machines.
As Essendon seeks to extend its lease, Melbourne has planned to sell all its poker machines by 2022. Others like Collingwood and Geelong have indicated they would follow suit.
Melton is ranked among the poorest areas in Australia, according to statistics from the Australian Bureau of Statistics in 2016. It is also one of the fastest-growing areas in the country.
READ MORE: LATEST GAMBLING NEWS