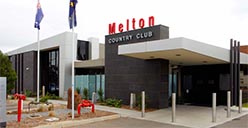 Despite earning millions from pokies, coupled with the Victorian Government's decision to grant new 20-years licences for its machines, Essendon is committed to its decision to remain less dependent on the income derived from gambling.
Affectionately known as the Bombers, the club earned more than $23 million from poker machines in the last two years just behind Hawthorn and Carlton. Ironically Hawthorn markets itself as the "family club".
The sweeping extension to the pokies licenses mean AFL clubs, including Essendon, Carlton, Hawthorn, St Kilda and Richmond, are allowed to operate them until at least 2041.
More: Australian online casinos
Nonetheless, CEO of Essendon Xavier Campbell says the club has decided to be less reliant on gaming as a source of revenue.
"We have spoken to this publicly on a number of occasions – we endeavour to become less reliant on gaming as a revenue stream and we have invested heavily in building our strategy and investment divisions to work toward exploring opportunities in this space," Campbell told The Age.
"That said, our venues employ more than 120 full and part-time staff in the communities where they operate, and we directly contribute investment into these communities to fund a range of sport and community activities.
"We continue to remain committed to the Victorian responsible gambling foundation charter, and challenge the parameters with which our venues operate to ensure we provide an appropriate level of governance and oversight."
Best: Pokies sites for Aussies
While Essendon has decided to cut down on its reliant on pokies, clubs like Collingwood, Melbourne, Geelong, and the Western Bulldogs have decided to get rid of their machines. North Melbourne, however, has abandoned the machines for some years now.
Essendon currently has 101 pokies at Windy Hill and 89 at the Melton Country Club. It is expecting the local council to renew its Melton venue lease by November 12.