Estimated Reading Time: 2 minutes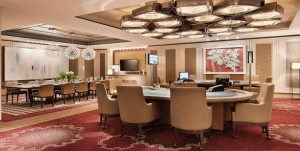 Fairfax Media has revealed the identity of a non-Crown employee who was arrested alongside 18 Crown Group staff members who were detained during police raids in China last month. The arrests are part of a crackdown on gambling, which is illegal in mainland China, as part of a larger anti-corruption movement targeting money laundering and illegal offshore money transfers.
Melbourne resident but Chinese national, 58-year-old Mr Tian Di, is amongst the arrested. Mr Tian works as a private junket operator – essentially, a middleman who recommends wealthy Chinese businessmen gamble at the Crown Casino in exchange for a commission. He spends most of his nights at the private, super-exclusive VIP gaming salons on the upper floors of the Crown Towers.
While not directly employed by Crown, Mr Tian has close connections with their VIP operations, and the company provides him with cash incentives, a premium VIP suite to live in while entertaining his clients and access to the casino's private helicopter to transport his clients to his private horse racing club.
Bringing VIP players to the casino has been a lucrative business for Mr Tian, who owns a luxury seven-bedroom mansion in Templestowe, a 140-acre horse stable and the lavish Nine Dragons Horse Club in Chelsea Beach, which he purchased in 2013 for $6 million. Nine Dragons is run by his daughter, Sisly, who is often seen by her father's side in the Crown VIP salons.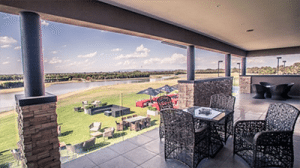 Born in the central Hubei province, Mr Tian has established a powerful reputation with influential high rollers in China. He is one of several Chinese migrants from the same hometown who have a significant authority in gambling circles, affording them some lucrative investments in Australia. Mr Tian and other hometown investors now own the former Equity Chambers on Bourke Street in Melbourne, which they purchased for $15 million in 2013. While the site is being redeveloped into residential apartments, it currently houses the Hubei Association of Melbourne and the Australian Hubei Chamber of Commerce.
A source told Fairfax Media that, "He's disappeared off the face of the earth the last few weeks. Five weeks ago he was in Macau and then he went back to [mainland] China but he hasn't been sighted since."
Police are expected to lay formal charges against the detained within the next few weeks, with charges expected to relate to suspected gambling crimes in relation to the promotion and organisation of illegal gambling activities. Police have seized laptops, phones and computers belonging to the 18 Crown employees, with communications documenting the movement of millions of dollars.
Stay up to date with the latest news about the China arrests at OnlinePokieGame.com. Bookmark our site for all the latest in casino and pokies news, and the latest promotions being offered by online casinos.