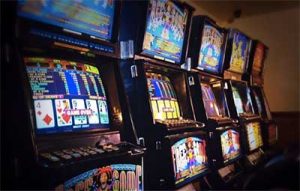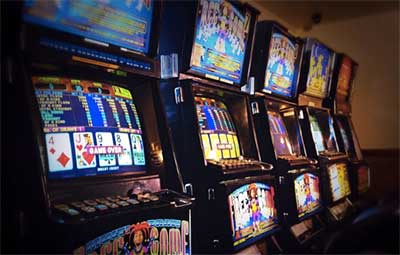 The Australian Gambling Research Centre (AGRC) has released a report proposing a full pre-commitment system for pokies venues.
But for the system to work every state and territory would have to employ the scheme and gamblers would have to detail the exact amount they plan to gamble up front.
The report by Dr Angela Rintoul and Dr Anna Thomas calls for a system which would "require all gamblers to set a binding limit on the amount of money they are prepared to lose."
It states that an effective pre-commitment system requires gamblers to use an identification device, such as a card, to ensure the limit is adhered to.
The report also states that the system would need to be implemented across all jurisdictions to be effective.
The pre-commitment system mirrors regulations surrounding the addition of pokies at the Canberra Casino, which requires all players to detail how much they will be gambling before they start spinning the reels.
But the report also calls for players to set a limit on how much they're willing to lose, while also having the ability to track time.

New South Wales and Queensland have both trialled cashless cards for poker machines which have been somewhat successful.
In South Australia, trials have been undertaken in several venues around the state using cards which feature gambling limits. Additionally, pokies operators will have to provide automated risk monitoring, which is a system using machine data to track problem gambling, in 2018.
Victoria also introduced a voluntary pre-commitment system two years ago. However, gamblers stopped using the "YourPlay" system card once they reached the pre-determined limit, and continued gambling.
The AGCR report indicates that if Australia implements a partial pre-commitment system only one percent of gamblers would use it.
"Pre-commitment systems have been designed and implemented in a variety of different models," the report states.
"Systems have been venue-based, linked across corporations or across an entire geographic area, such as an entire province or country."
The report goes on to state that "gamblers can override set limits by gambling without a card or continuing beyond a pre-determined limit in partial systems."
International examples are also referenced in the report, including a full pre-commitment system introduced in Sweden in 2013.
The report concludes that there is enough evidence to create an effective full pre-commitment system but "social and political factors may undermine the effectiveness".
Dr Rintoul told the ABC that in 2010 there was "considerable debate around the issue".
She added that many venue operators and owners were hesitant to implement a pre-commitment system.
"Ultimately if it's effective it will reduce revenue," she said.
"So this is an issue that we as a community need to consider what the appropriate level of regulation is."