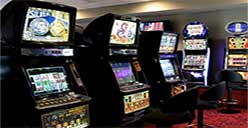 The Canberra Gambling Reform Alliance, a gambling reform advocate, is currently urging the ACT government for an overhaul of its poker machine community contribution scheme.
This is expected to include that funding decisions on contributions are made independent of Canberra's clubs.
This follows recent reports indicating that sporting teams benefit from a substantial amount of the scheme. That aside, a report by the Auditor-General establishes that the scheme has some oversights adding that definition of contributions was "ambiguous".
In addition, the Green leader, Shane Rattenbury has acknowledges the government has not achieved its intended purpose for initiating the poker machines transfer scheme. The scheme aimed to reduce the number of poker machines in Canberra.
As a result, the Canberra Gambling Reform Alliance is calling for an overhaul to ensure a higher portion of revenues from poker machines be returned in cash to the community. This according to them will reduce the harm that comes with gambling.
Currently, the scheme enables the clubs to determine where the money goes, which means a bigger chunk of the funding goes to sports and recreational activities.
However, the spokesperson for the Alliance, Rebecca Vassarotti says the group wants an independent group of public health experts to make the decisions on what the scheme should fund. This will allow most of the fund to be directed to harms associated with poker machine gambling.
"Though we understand that funding is highly valued by the organisations that receive it, we're not seeing enough actually directed to the harms gambling is causing, so we need a whole re-framing of the levy and what it is for," she said.
She added that the scheme is currently not enough and "no longer fit for purpose" as a recent independent review and an examination by the Auditor-General indicates it has little oversight and vague definitions.
The alliance is calling several changes including 30% of the contributions going into gambling prevention strategies, 30% to recovery service and the financial harm of the poker machines and the rest going into community organisations like health, sports and education groups.
The threat of online pokies is something the Australian Government has not properly addressed, with millions of dollars being pumped into offshore online casinos each year.