Estimated Reading Time: 3 minutes
We are living in a nanny state – take any group of Aussies, and they'll tell you this.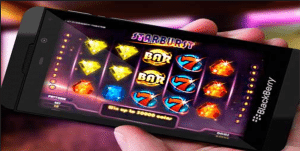 Crossing the street incorrectly will earn you a fine. Riding a pushbike without a helmet is illegal. You can't enter a bar or club after lock-out time, or buy a round of shots after midnight. These rules and regulations are aimed to keep us safe, but they also restrict our freedoms and remove our personal responsibility for safety and sensibility.
So, it comes as absolutely no surprise that the Federal Government has reached an agreement with state and territory ministers to establish a National Consumer Protection Framework regarding online gambling. As more Aussies take to their phones or tablets to place a quick bet, be it on a sporting event or a casino game, and the offshore casino industry continues to boom, it was a matter of time before the authorities stepped in to rain on the parade.
While the Consumer Protection Framework is a positive step towards assisting problem gamblers, it's very possible this is also the first step towards the eventual banning of online gambling entirely – a recreational pastime enjoyed by many casual punters.
In a meeting on Friday chaired by Alan Tudge, the Minister for Human Services, state and territory ministers discussed the growing issue of online gambling in official response to the O'Farrell Review of Illegal Offshore Wagering. The group established the Consumer Protection Framework and agreed to implement 11 strategies to minimise harm:
Implementing a national self-exclusion register for online wagering
Implementing a voluntary pre-commitment scheme for online wagering
Banning lines of credit being offered by wagering providers
Establishing more consistent responsible gambling messaging and gambling counselling
advice across the nation
Reducing the current 90 day verification period for customer verification to open a wagering account
Harmonised regulatory regime to ensure the offering of inducements are consistent with responsible gambling.
The prevision operators to provide activity statements for online wagering on
demand and on a regular basis
More consistent responsible gambling messaging and gambling advice across the nation
Staff training in the responsible conduct of gambling through a government approved provider
Discouraging links between online wagering operators and pay day lenders
Greater national consistency in advertising of online wagering services
The official details of each measure will be finalised next year.
Mr Tudge said, "The O'Farrell Review found that our current consumer protections are weak and considerably below best practice.  These practical initiatives that we have agreed today are aimed at reducing problem gambling, largely by giving people better information and tools to control their expenditure. 
"A national self-exclusion register will be particularly important to help people who know they are starting to get themselves into trouble. With one click, they will be able to self-exclude from all online gambling providers."
The group also acknowledged that as of November 10th 2016, the Interactive Gambling Act (IGA) of 2001 now includes the following amendments:
Clearly states that it is illegal for overseas gambling companies to offer interactive gambling products to Australians without a state or territory licence.
Empower the Australian Communications and Media Authority with new civil penalties.
Introduce other disruption measures to curb illegal offshore gambling activity such as placing company directors of illegal offshore companies on the Movement Alert List.
Clarify the law by prohibiting 'click-to-call' in-play wagering services to respect
the original intent of the Interactive Gambling Act.

We are all for responsible gambling practices and self-exclusion measures, and we fully support the moves for the Consumer Protection Framework.
However, considering the amount of money pumped into the Australian government every year from casino revenue, it's hard to take these "protective" measures seriously as coming from a place of true compassion. More likely, the Australian Government is concerned about the fact that offshore companies are reaping the financial benefits of Aussie's online gambling habits and would prefer these punters pump their money back into the local government streams.
As it stands, there are approximately 800,000 Aussies with online wagering accounts, which is insignificant compared to the number of adults frequenting Australian pubs, clubs, casinos and TAB and lottery outlets every single day. But where are the calls to shut down our casinos? Why does the government still allow pokies in pubs around some of the lowest socio-economic areas in the country, those that report a higher instance of problem gambling than anywhere else, while focusing all this energy on online gambling?
We agree with Lauren Levin from Financial Counselling Australia, who said she would have liked to have seen the pre-commitment scheme to be a compulsory measure, rather than a voluntary opt-out one. Only then would we take the government seriously in their bids to protect at-risk players and not see the framework as a result of disappointment over lost revenue.
Read more about the current online gambling laws in Australia here.