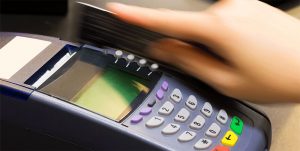 An investigation conducted by the ACT government has revealed that clubs with gaming facilities are installing eftpos machines in order to get around the $250 a day limit imposed on ATM machines.
The ATM withdrawal limit was established in 2013 to help problem gamblers, and an investigation was launched in April this year after gambling addict Laurie Brown said she was able to withdrawal thousands of dollars every night during the peak of her pokies addiction at the Raiders club in Belconnen.
Gaming Minister Gordon Ramsay asked Access Canberra to look into the cash withdrawals allowed in 33 gaming venues around the ACT. He described the results as "troubling" after it was revealed that 32 of the clubs in question offered eftpos withdrawals, while the other one had two ATM machines that were not subject to the $250 a day withdrawal limit. In addition, it was discovered:
The ATM machines in eight of the clubs were between one and five meters away from the pokie machines.
Seven of the ATM machines had signs on them advising users how they could withdraw more cash using eftpos.
Two clubs allowed ATM withdrawals up to $500 because there were two machines with $250 limits on each.
Some clubs had eftpos withdrawals limited to $1,000 a day, while others imposed no limits on eftpos withdrawals.
The report stated, "It appears that licensees are enabling the bypassing of the ATM restrictions by providing an alternative to patrons through cash out from eftpos facilities with either very high or no limits applied. It is concerning that some venues advise patrons where extra cash may be obtained and other venues display signage above eftpos facilities promoting its location."
Mr Ramsay said, "It is evident that the voluntary code of practice which had been developed to ensure eftpos transactions were not undermining ATM restrictions has not worked.
"I would ask all clubs and venues to have a thorough look at what arrangements they have in place."
Greens MP Shane Rattenbury is calling for laws to change as it is now clear clubs aren't adhering to the policies. He said the Greens reject the idea that playing the pokies comes down to personal responsibility and that the machines are designed to be addictive.
"Clubs are supposed to be there for their communities, not to fleece them," he said.
Mr Rattenbury has announced he will be filing a motion with the ACT Legislative Assembly to restrict all eftpos withdrawals in gaming venues to $250.